Manchester United star Bruno Fernandes has given his verdict on his first goal in Portugal's 2-0 win over Uruguay.
Fernandes' cross eluded the goalkeeper and went straight in. Initially Cristiano Ronaldo had claimed it, wheeling away in celebration.
FIFA ruled that Ronaldo did not touch the ball and Fernandes was awarded the goal.
He went on to add a second goal from the penalty spot, after Ronaldo had been substituted – and almost completed his hat-trick when he hit the post in injury time.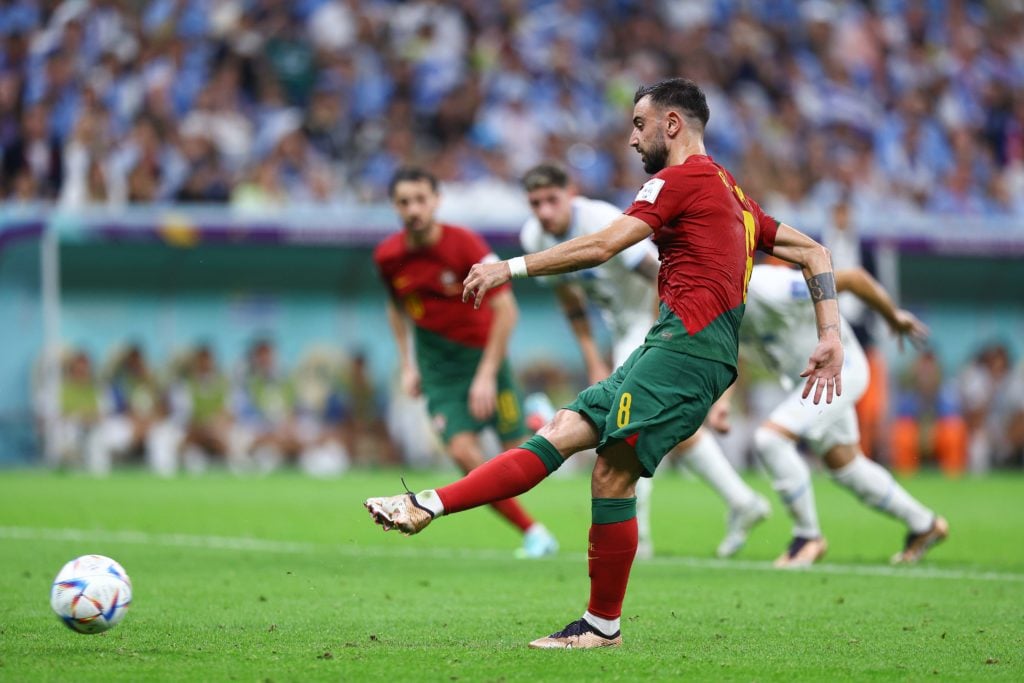 Fernandes gives verdict on goal
Fernandes was asked about the goal after the game, speaking to Mais Futebol. He said he had originally thought it was Ronaldo's too.
He said: "I partyed like It was Cristiano's. My goal was to cross for him. But mark one or the other, it's the same.
"As a rule, it is more significant for forwards to score, but importantly we have achieved our goal."
Fernandes hails special moment
Fernandes moved onto hail his first ever World Cup goals, adding to the two assists he provided in Portugal's opener.
He wrote on Instagram: "Excellent game from all of us and qualification guaranteed! Special moment I will remember forever scoring in this competition."
Portugal have now qualified for the last 16 with a game to spare. Their final match is against South Korea, and if manager Fernando Santos decides to rotate, Diogo Dalot could make his first start of the tournament.
Have something to tell us about this article?
Let us know