Inter Milan's vice-president Javier Zanetti admits the Serie A giants hope to 'keep' Andre Onana as Manchester United make a £39 million bid for the goalkeeper.
Inter, like Chelsea when Manchester United came calling for Mason Mount, are not exactly negotiating from a position of strength.
United likely knew that Chelsea would cave in eventually; selling Mount for around £20 million less than their initial asking price after Old Trafford's new number seven made it clear that he would not be signing a new contract.
As for Inter, every man and his dog knows the Nerazzuri need the money. And while the Champions League finalists continue to hold out for £52 million for Andre Onana – £13 million more than Man United are offering at this stage – there is an expectation that both clubs will eventually end up meeting in the middle. 
READ: Confirmed Manchester United transfers in, out, loans, releases, youth for 2023/24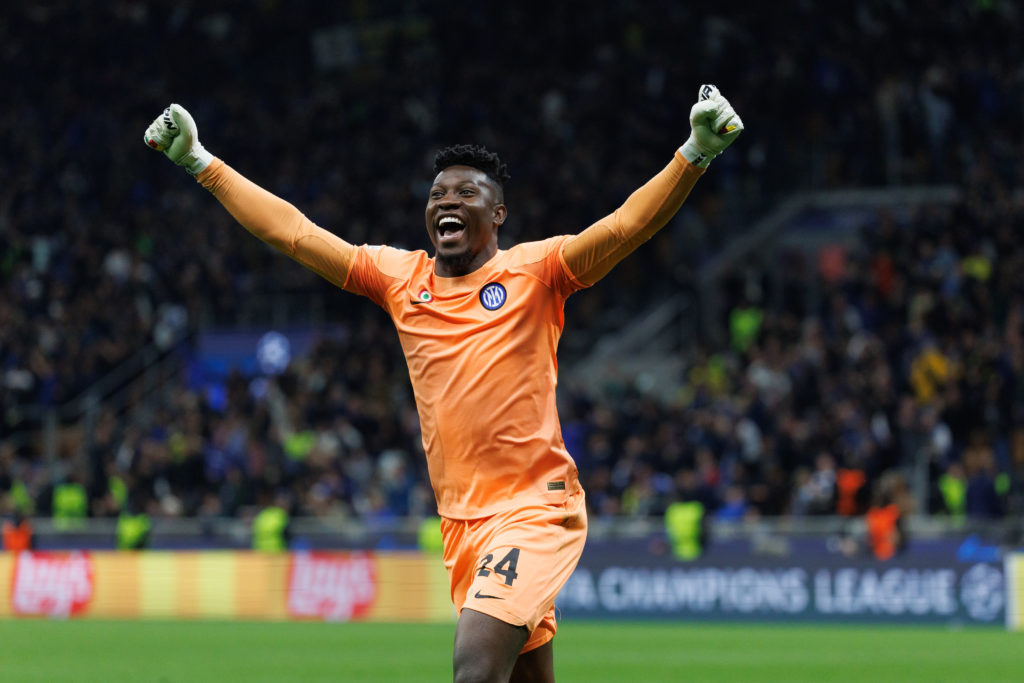 Manchester United make Andre Onana bid
Former captain and now vice-president Zanetti is not surprised to see Onana attract interest. The one-time Barcelona youngster was outstanding in the UCL final; his pinpoint distribution alien viewing to United fans who had spent much of the last nine months watching David de Gea shank wayward passes into the terraces.
But Inter – publicly at least – are refusing to accept defeat in their hopes of retaining one of Europe's most complete glovesmen.
"When you have important players, it's normal that there will be offers," Zanetti tells Football Italia. "At this moment, Onana continues to be our player.
MORE UNITED STORIES
"The pre-season training retreat will start soon, and we hope to keep all these players.
"The transfer market has just started, and that doesn't necessarily mean something could change. I repeat, in all these years Inter have shown they are always able to build a competitive squad."
New offer incoming
According to Fabrizio Romano, Man United offered a total package of £39 million on Wednesday. Gianluca di Marzio believes that the Red Devils will make a new and improved offer of around £44 million shortly; Onana replacing Diogo Costa as Erik ten Hag's number one goalkeeper target.
"At this moment, Onana is Inter's goalkeeper," adds director Piero Ausilio. "He is one of the strengths of this squad, and we would like to keep going with strong players.
"If opportunities arise (to sell), we will evaluate them. But as of today, they either have not arrived or do not reflect our expectations.
"That is all for Onana. The pre-season training retreat starts on July 13, and he will turn up for that. If over the next 15 to 20 days there are movements, then we will evaluate them."