Manchester United are keeping everybody waiting over Sofyan Amrabat, and it really is not helping anybody.
At the start of August, a move for Sofyan Amrabat looked likely. Right now, who knows what Manchester United are thinking?
The need for Amrabat has become even bigger, with a combination of flawed tactics and injuries highlighting the need to give Casemiro some help in midfield.
United still drag their heels. No offer has gone in, and it is not helping Fiorentina at all either.
READ: Confirmed Manchester United transfers in, out, loans, releases, youth for 2023/24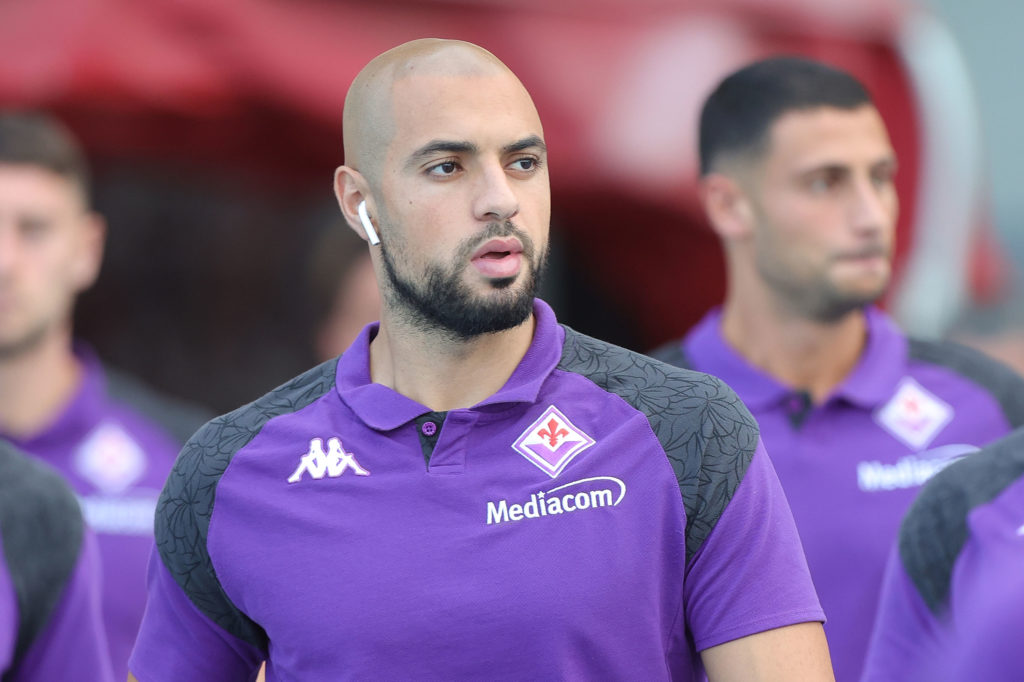 Amrabat absent as Fiorentina lose
Sofyan Amrabat was an unused substitute in Fiorentina's opening Serie A game of the season.
He is now training alone, and last night he was not even in the matchday squad for Fiorentina's Europa Conference League qualifier away at Rapid Vienna.
Fiorentina lost the game 1-0, and while there is a second leg still to come, it was a poor result for last year's beaten finalists.
MORE UNITED STORIES
Macnhester United's stalled move for Amrabat has left everybody in limbo, as it has also left the Italian side unable to bring in a replacement, until they receive the transfer funds for the midfielder.
Reaction in Italy
Amrabat's absence felt in Fiorentina's defeat and it was a big talking point.
Gazzetta journalist Gian Battista Olivero was quoted by Fiorentina News, questioning whether the team can afford to lose him.
He said: "We have to ask ourselves whether in this tactical project you can do without a player like Amrabat. Or, in the case of a rich and indispensable transfer, of an element with those characteristics. The Moroccan covers a large slice of the field, shortens on everyone, understands first where the danger is coming from. 
"Yesterday the Viola always seemed attracted by the ball and lost sight of the development of the opponent's maneuver by opening too many holes for the Austrians to pocket."
Corriere della Sera journalist Alessandro Bocci, told Radio Bruno, via Fiorentina News, that he does expect a move will go through.
He said: "If he leaves, and I think he will, we need an important midfielder. In the last few days I think a team will show up that will close."
Whether that team is Manchester United, we will have to wait and see. But at least one way or another, the transfer deadline will provide clarity to both sets of supporters, for better or worse.
Related Topics