Jude Bellingham demonstrated at the World Cup why he is the most wanted midfielder in world football.
Borussia Dortmund value him at a staggering £130 million, report The Mail, and while this seems excessive, Bellingham is one of those rare players who could actually be worth it.
Whoever signs the 19-year-old next will be set in midfield for the next decade, and Bellingham appears to look a very safe investment.
Manchester United have already missed out once, and the club appear to be keen on signing the midfielder this summer, pending a takeover.
READ: Confirmed Manchester United transfers in, out, loan deals for January 2023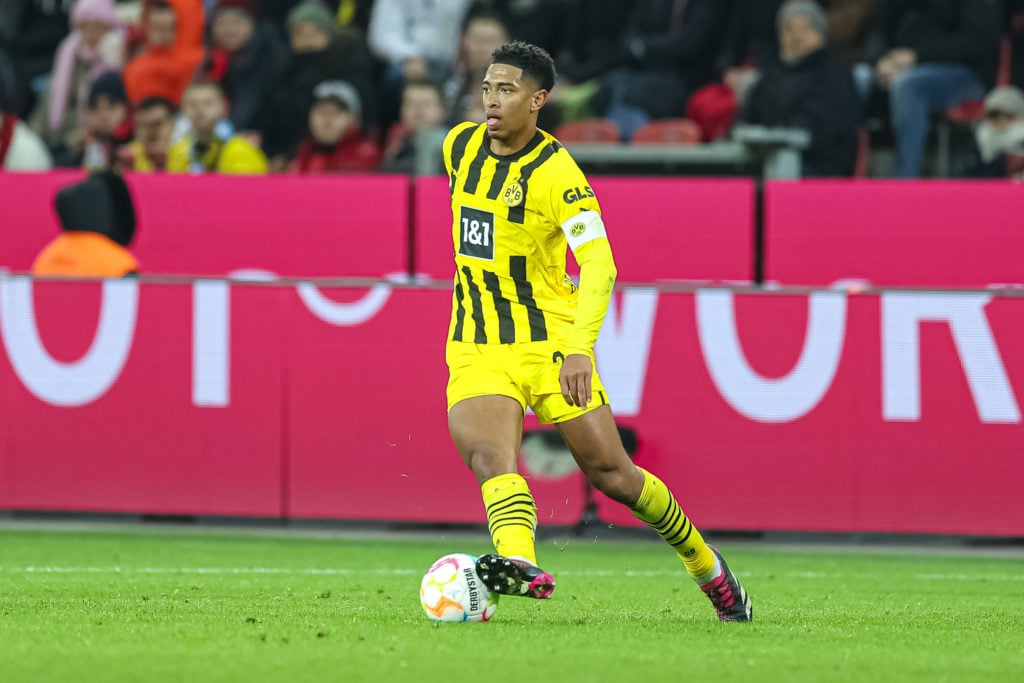 Manchester United's current Bellingham interest
Manchester United's current interest in Jude Bellingham was reported in late December. On the same day, The Times, The Telegraph and The Sun all reported that United intend to pursue the midfielder in 2023.
The Telegraph in particular honed in on Erik ten Hag's role, that his proven record of improving players and young talent can help Bellingham maximise his potential, and United plan to play on this.
There were reports this week via The MEN that United are planning ahead and lining up players to sell this summer, adding to the transfer funds for big potential targets.
Manchester United now look in top position for Bellingham
At the start of the season it looked fanciful that Manchester United could leap into the front of the Jude Bellingham queue. But right now everything appears to be lining up.
Firstly let's look at what Manchester United can offer right now. The Red Devils appear to have an exciting future under new manager Ten Hag, who has created a strong team full of leaders, who are winning games regularly and competing for trophies already in his very first season.
United look good to land a Champions League spot for next season, an absolute must if the club are going to stand a chance of landing Bellingham.
The same cannot be said for competitors Liverpool, who sit a distant 10th in the Premier League this season, 13 points behind the Red Devils.
Liverpool's midfield is crying out for Bellingham, but he has to be wary of joining a club where he is expected to suddenly turn them around. At United he would have a far more comfortable situation, able to play next to the world's best defensive midfielder, Casemiro.
Jurgen Klopp's side must look less attractive by the week for Bellingham, while Manchester City have a crisis of their own for Pep Guardiola to negotiate.
The Telegraph report City's pursuit of Bellingham is made more 'complicated' by the charges brought against them by the Premier League. Is that really a situation the midfielder, or any top player, wants to jump into right now?
Real Madrid are undoubtedly a threat, but if Bellingham wants to go to Spain, there's little United can do about that.
Chelsea will also put themselves into the mix, but like Liverpool, they may not be able to offer Champions League football next season.
Manchester United's aim to sign Bellingham does rest on the ambition and finances of the club's new owners once a takeover goes through, but from an on-pitch perspective, it all looks to be falling into place.
With the midfielder and his family said to be carefully weighing up his options, report The Telegraph, Manchester United might be looking like the most attractive one right now.
Have something to tell us about this article?
Let us know