Manchester United are now on a break until late December, giving the club time to plan ahead for the January transfer window.
The team's biggest weakness this season has been up front, with just 20 goals scored in 14 Premier League games this season.
A report in the Mirror in July claimed United were monitoring Brentford forward Ivan Toney, and the case to pursue the 26-year-old has grown stronger over the past week.
Here is a look at three new reasons why United should pursue a move for the striker in January…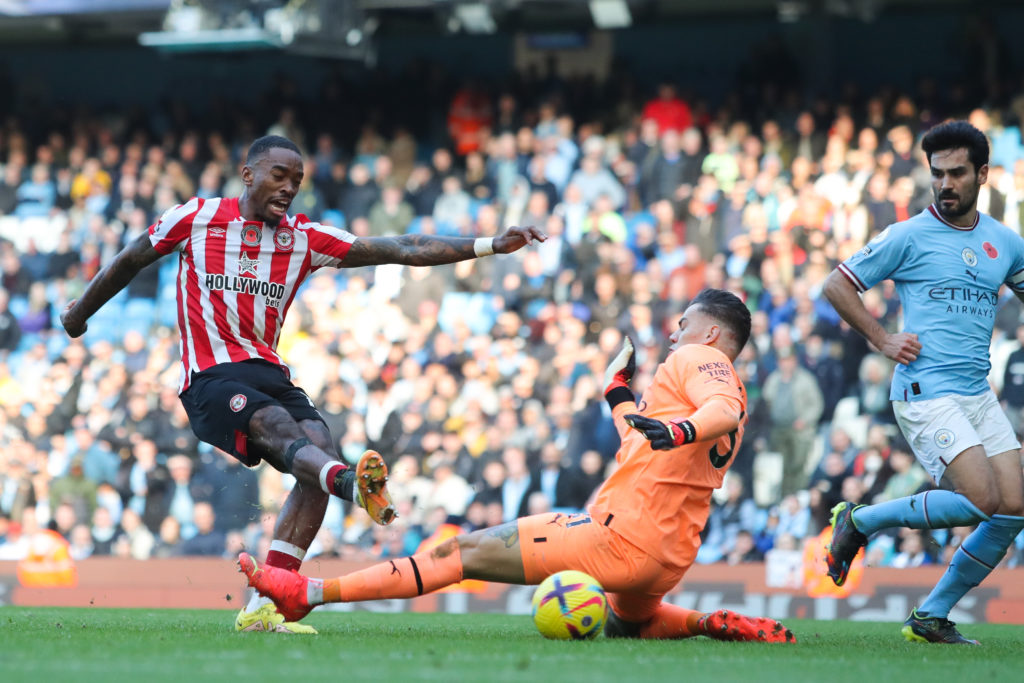 Another match-winning impact in big game
Ivan Toney scored a match-winning brace to lead Brentford to a shock victory over Manchester City at the weekend. This is the kind of impact United need against Pep Guardiola's side.
Toney is up to 11 goals this season, more than any Manchester United player – he also provided two assists in the win over the Red Devils back in August.
The striker has a hat-trick to his name this season against Leeds, and his goals have directly made Brentford eight points better off this campaign.
He has 58 goals in 105 appearances for Brentford and could flourish from a new challenge in bigger surroundings, alongside his former teammate Christian Eriksen.
World Cup rest ahead after England snub
Ivan Toney was omitted from Gareth Southgate's England squad, and responded with a brace at the weekend to show the Three Lions boss he was wrong.
While that isn't United's concern, it would make Toney a more attractive signing in January, than if he went to Qatar.
If United want a mid-season striker signing then Toney is ideal, he will be rested, and he is not cup-tied in any European competition.
He will also be highly motivated to further prove a point to Gareth Southgate that he was wrong, and this is something Erik ten Hag could harness.
Cristiano Ronaldo's strop accelerates United's need
The obvious reason to emerge in the last few days is Cristiano Ronaldo setting his Manchester United career up in flames.
Ronaldo won't play for United again, a situation which could force the club into the transfer market in January to sign a replacement.
Previously it had seemed United may get complacent and wait until next summer. This can't happen now, Erik ten Hag has already seen that he cannot rely on Anthony Martial to stay fit.
Have something to tell us about this article?
Let us know