Manchester United have now taken a total of 102 corners this season. The team have not scored a single one. Go back to last season and it is 136 in a row.
This is an embarrassingly poor record, even before taking into account the fact United hired a set piece coach in the summer.
The idea behind hiring a set piece coach was sensible. But clearly Eric Ramsey's methods are not clicking with this United team.
One signing has a chance to change this, if United target a move to sign the best set-piece taker in the Premier League, James Ward-Prowse.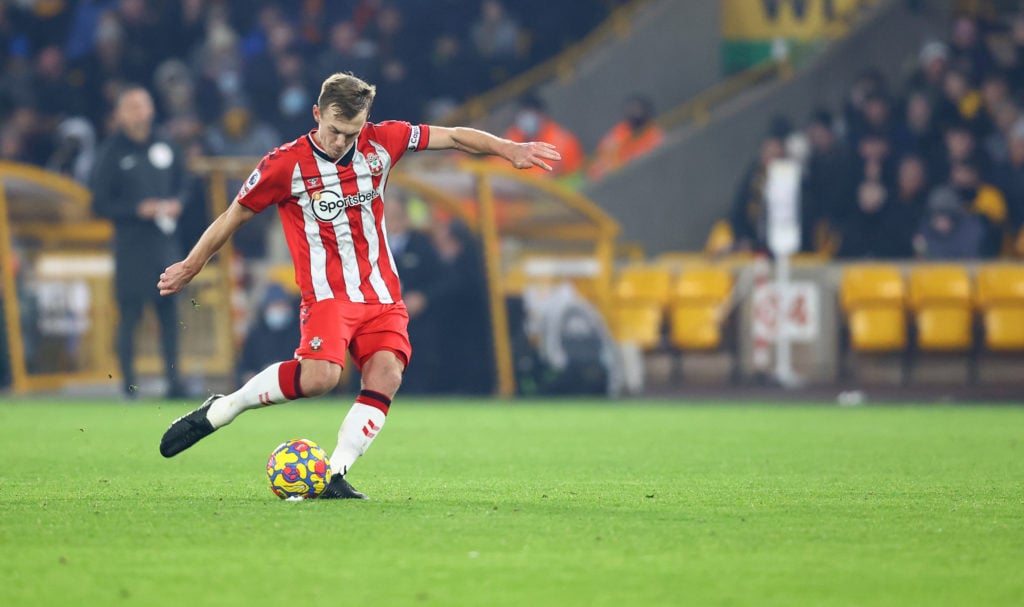 A sensible move
Ward-Prowse scored a winning goal for Southampton from a free-kick at the weekend, his sixth goal of the season. This is just one fewer goal than Bruno Fernandes has scored in all competitions.
The Southampton midfielder has four assists too, and is really hitting form of late, with four goals and two assists in his last five matches.
Ward-Prowse's free-kick at the weekend was the 12th direct strike he has scored in the Premier League. Only David Beckham (18) has scored more, with the Saints star now level with Thierry Henry and Gianfranco Zola.
United have experienced first hand how tough it is to face Ward-Prowse, with the midfielder's corner kicks causing issues in matches against the Saints. He has two goals and three assists in career matches against United.
Adding the midfielder into United's team would create an extra goal threat, solving one of the team's biggest deficiencies, while also strengthening the midfield.
What else can Ward-Prowse offer?
The 27-year-old is not a one-tricky pony. He was on the fringes of the England squad last summer, missing out on the Euros along with Jesse Lingard amid the final cuts ahead of the tournament.
Playing under Ralph Hasenhuttl, Ward-Prowse could adapt quickly to Ralf Rangnick's preferred style of play, and he is tidy in possession, completing 86 per cent of his passes this season.
Defensively he averages 1.3 tackles per game and 1.1 interceptions, and while Ward-Prowse would not be solving United's defensive midfield problem, he is a player who knows the Premier League inside out, and may need a new challenge.
He would be the ideal impact substitute for United in close games due to his dead ball prowess, and is a player who helps make those around him better.
It's unlikely he would come cheap, considering his form and contract which runs to 2026. But there are few set piece specialists better than Ward-Prowse in European football. This could be exactly what United need to start winning games regularly again.
Have something to tell us about this article?
Let us know