Will Manchester United learn from one of their summer transfer window mistakes and finally pursue the signature of the much-needed Bruno Fernandes in January?
Much to the dismay of the Red Devils fans, the club abandoned the pursuit of the Portuguese attacking midfielder in the summer.
The Mail reported that this was because the Sporting Lisbon player gave the ball away too much.
Fernandes may give the ball away and only have a current domestic pass success rate of 76%, but he is willing to roll the dice and take chances, something this current United side need an urgent injection of.
Ole Gunnar Solskjaer's team currently look laboured and lacking ideas, Fernandes is a man who relishes the responsibility of being Sporting's chief creator, and time and time again he finds a way to deliver.
On a night where United failed to register a shot on target against AZ Alkmaar for the first time in a Europa League game in their history (25 games). Fernandes was doing what he does best, with his side trailing 1-0, he produced the assist from a corner for the teams equaliser and then he struck the winner.
Where do United currently stand?
Manchester United have only managed 11 goals in ten games, they haven't scored more than one goal in a game since the opening weekend mauling over Chelsea.
Dan James and Marcus Rashford are joint top scorers with just three goals each, there has only been five United players who have managed to score in all competitions this season (Rashford, James, Martial, Greenwood and McTominay).
None of United's so-called attacking midfielders have hit the back of the net those players include Pereira, Mata, Lingard and Pogba. In defence of the World Cup winner due to a lack of quality and trust in United's other midfielders, Solskjaer has been using the Frenchman in a deeper position.
How does Fernandes compare?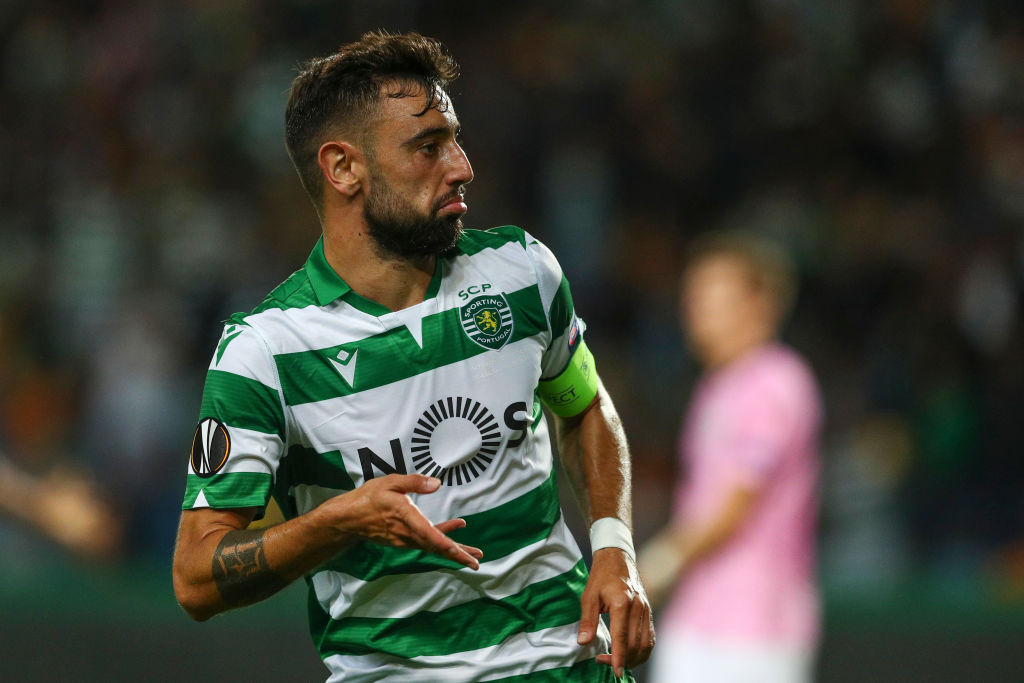 The 25-year-old has been directly involved in more goals this season (12) seven goals and five assists in ten games, then Manchester United have managed collectively.
Fernandes' form hasn't been hampered despite not securing a summer move, and if he continues at his current rate, he could better the 32 goals and 18 assists he managed last season in 53 games.
The Portuguese internationals goalscoring contributions since joining Sporting are mind-blowing, Liga NOS might not be the greatest league in the world, but Fernandes' stats deserve respect.
In 119 games for the Portuguese giants, Fernandes has produced 55 goals and 43 assists. In the Portuguese league this season, he is averaging per game, 3.2 shots, 3.5 key passes and 1.7 dribbles. In the Europa League, he averages 5 shots per game, 1.5 key passes and 4. 5 dribbles.
He may not be British, he may not be James Maddison, but Ed Woodward, Ole and co can find a spot for both Maddison and Fernandes in this team if it comes down to it. Let's get Fernandes signed once and for all.
Have something to tell us about this article?
Let us know