A potential blow for Manchester United is emerging, with reports stating David Moyes is doubtful West Ham will keep pushing for the signature of Harry Maguire.
The ex-Manchester United captain is without a doubt a name that Erik ten Hag is looking to part ways with this summer. The England international barely featured last season, dropping as low as fifth choice in the centre-back department.
This has led to Manchester United entertaining offers for the 30-year-old. The only concrete bid so far has been from West Ham United, with The Athletic reporting the London club have seen a first bid of £20 million rejected.
A second bid was expected in due time, but now this may not necessarily be the case.
READ: Man Utd Fixture List 23/24: Next Game, Key Dates and More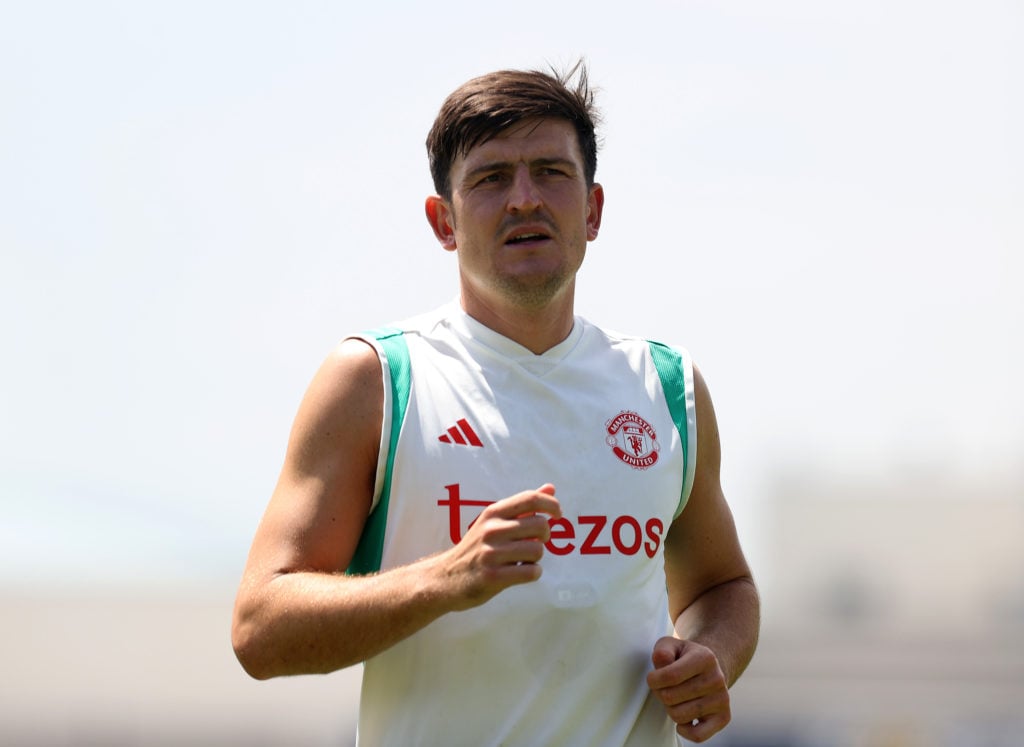 West Ham's Maguire deal 'doubtful' to progress
According to The Athletic, David Moyes is desperate to sign Maguire but is uncertain the club will progress with the transfer for a variety of reasons.
'Moyes wants Maguire, who was relieved of the United captaincy by Erik ten Hag ahead of the new season, but it is doubtful they will keep pushing given the size of his salary and it is also unclear if the England centre-back would be keen to make the move,' the Athletic reported.  
Not only this, it appears United want a lot more than the initial bid from West Ham. Double to be exact, with the Metro reporting that United have a £40m price tag on Maguire's name.
MORE UNITED STORIES
Whether they get that is a different story. It would still be a monumental £40m loss from his initial transfer fee from Leicester. However, given his recent form and his ever-growing age – it's certainly best to cash in now.
Where could Maguire go instead?
It's a really difficult one, with most teams taking the standpoint that West Ham now appear to be adapting.
His wages are ludicrously high for any 'smaller' Premier League club to take a chance on him.
There has been little to no interest from clubs from abroad. So, it looks like the English top flight has to be his destination. But it's anyone's guess as to where at the moment.
We really wouldn't be shocked if we saw Maguire still wearing red going into the 23/24 campaign.
Related Topics