Manchester United may be done in the transfer window for 2020. But there is still one more chance to add players.
United can sign Championship players up until October 16.
There is one problem though. The deadline to register them for Champions League group stages passed on October 6.
Nonetheless, there is still a case to push ahead and sign £40 million rated Watford winger Ismaila Sarr, who the club reportedly enquired over ahead of deadline day [The Telegraph].
Here is a look at three reasons why United should still consider a move…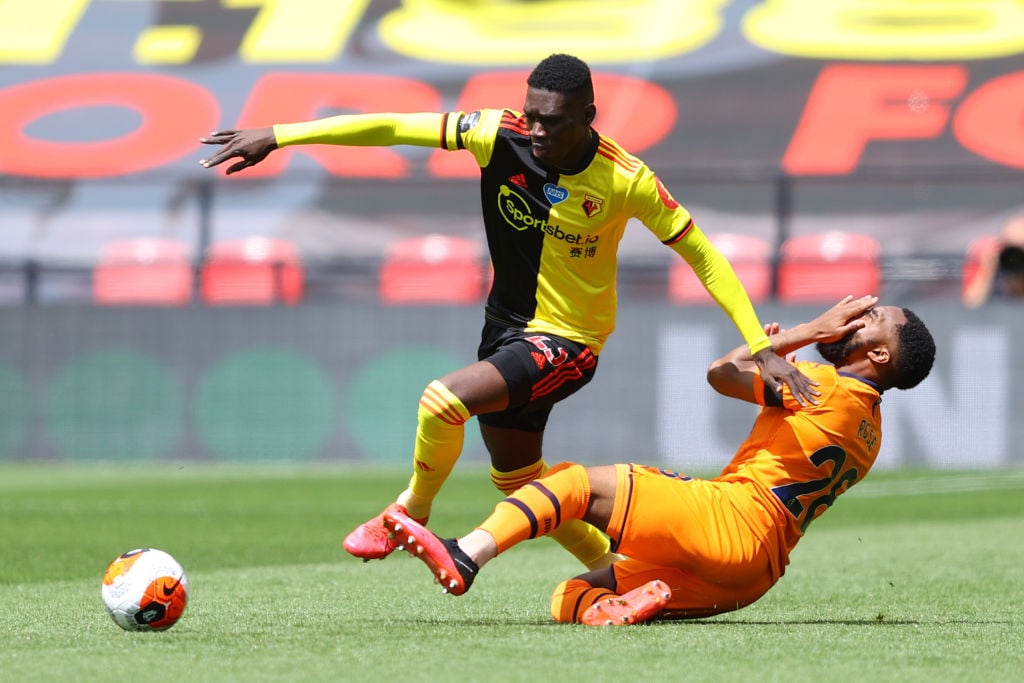 United need a winger now
It's all well and good signing top prospects Facundo Pellistri and Amad Traore.
However, neither are expected to make much of a contribution this season, with Traore unable to join until January.
United failed to add a winger to the squad, and a gap remains. Additional cover is required to help Mason Greenwood out on the right.
MORE UNITED STORIES
Sarr can help Greenwood, and he can also help both Pellistri and Traore, by ensuring neither are rushed into the first team before they are ready.
Sarr is a talent worth gambling on
Sarr himself is a winger with outstanding potential. He scored five Premier League goals for struggling Watford last season, including two against Liverpool to end their unbeaten run.
He netted 13 the year before for Rennes, including goals in the Europa League.
Sarr has pace and unpredictability which makes him a difficult opponent for defenders to deal with. Gary Neville told his podcast he would hate to go up against him.
At just 22, United would be buying another bright talent for the future, one who is ready to contribute immediately.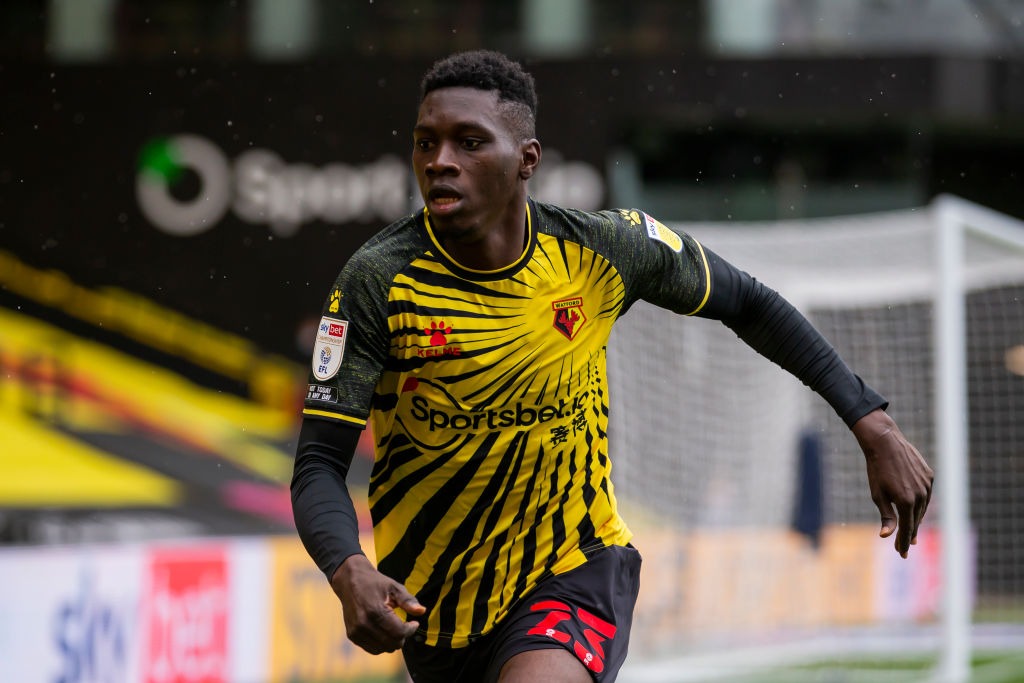 Premier League must be a priority
Obviously it would be ideal if Sarr could contribute in the Champions League, but it should not prevent a deal, just like not being able to play at all for three months did not stop United signing Amad Traore.
United's primary objective has to be to improve Premier League form, currently sitting 16th after a poor start to the season.
There are tough fixtures upcoming between now and January, and having Sarr available only strengthens United's options.
Giving United an extra option on the right will help Mason Greenwood out, with the teenager facing a busy schedule – which Solskjaer tried to protect him from a year ago.
There are six Champions League games to grin and bear being without Sarr for. He could become eligible from January if United reach the next stage.
Meanwhile there are 35 Premier League games to go. He could come in handy for those.
Related Topics