France were outstanding in their Euro 2020 opener against Germany, with Paul Pogba at the heart of the win. Against Hungary they were not as impressive.
France could only draw 1-1 against a spirited Hungary side and no player, Pogba included, reached the levels of the Germany game.
Pogba reflected on the laboured performance against Hungary and put it down to the heat in the early afternoon game.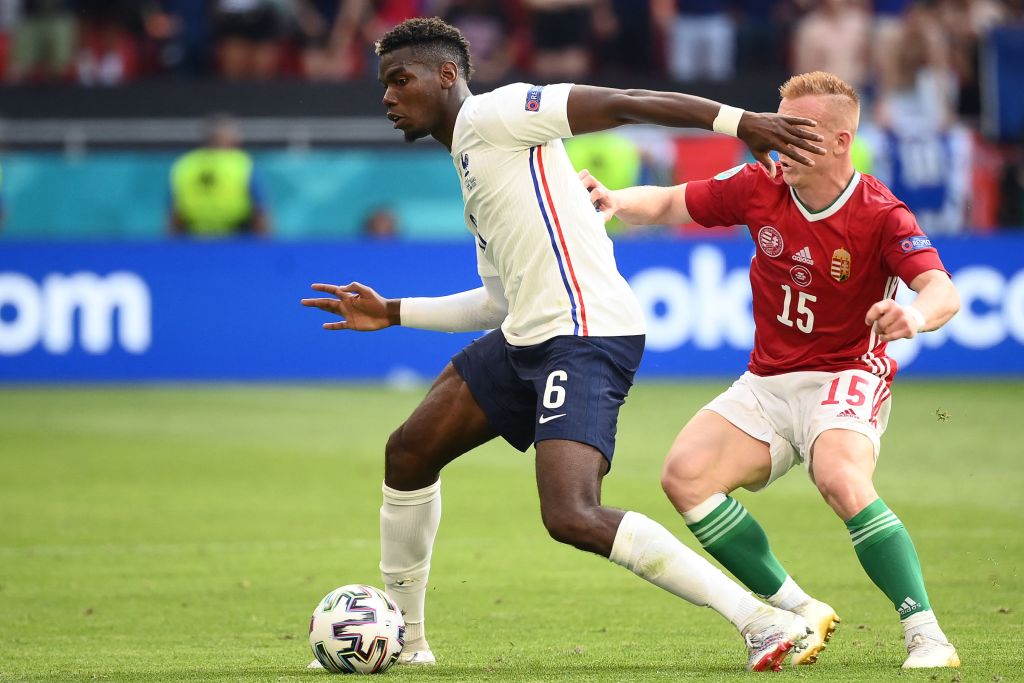 Quoted by Walfoot, Pogba said: "It had been a long time since I had played in such conditions. Dry ground, the sun was beating down: I don't remember the last game where I played with such heat."
Playing in often rainy Manchester, it's fair to say Pogba doesn't have to perform in baking hot conditions too often. He was substituted after 76 minutes as France chased a winner.
Warning shot
The United star added that he feels the draw was a timely warning to France and one they will respond well to.
Pogba said: "We are still a little disappointed because we wanted to win and be qualified. Now there is still one game. It's not a slap, but a little pat on the face to say: 'guys, we know what awaits us'."
Pogba's France take on Portugal next, who were beaten 4-2 by Germany in their game.
It means there will be plenty riding on the match on Wednesday, when Pogba's France take on Bruno Fernandes' Portugal.
The game already had an edge due it being a rematch of the Euro 2016 final which France lost 1-0. Pogba said ahead of the tournament it is a defeat he still cannot let go of.
The bad news for Pogba is that the game on Wednesday will be held in Budapest, Hungary, once again. The good news is that it is a 8pm kick-off and the temperature will be a lot cooler than it was on Saturday.
Have something to tell us about this article?
Let us know