Erik ten Hag believes that Marcus Rashford should have scored his early chance against Liverpool with Manchester United still goalless against the Reds at Anfield.
Speaking to the Telegraph, the Dutch manager revealed that the in-form Red Devils attacker could have scored a chance gifted to Rasford early in the game that could have set United down a different path completely to their eventual 7-0 loss to Liverpool.
Rashford and Bruno Fernandes both had opportunities to break the deadlock against Jurgen Klopp's side before Cody Gakpo gave the visitors the lead before the break as Liverpool went on to score six in the second-half in a record-breaking fixture for United.
Ten Hag details Rashford woes in loss to Liverpool
United have bounced back well from the loss to Liverpool with a comfortable win against Real Betis. Yet Ten Hag is aware that things at Anfield could have been different had Rashford taken his early chance better, with an early goal for the visitors shifting the entire dynamic of the game into another direction.
Ten Hag said on what Rashford is feeling now one week since United's history 7-0 Premier League defeat to Liverpool: "He had to score that chance, it would have been the first goal of the game and it would have given a different picture, and he is aware of it."
"He is making so much progress this season and I'm happy with that but there are still a number of parts in his game that he can improve. Every time he scores it builds momentum and gives him more confidence and you can see it in his personality."
United star knows he can bounce back with Premier League performances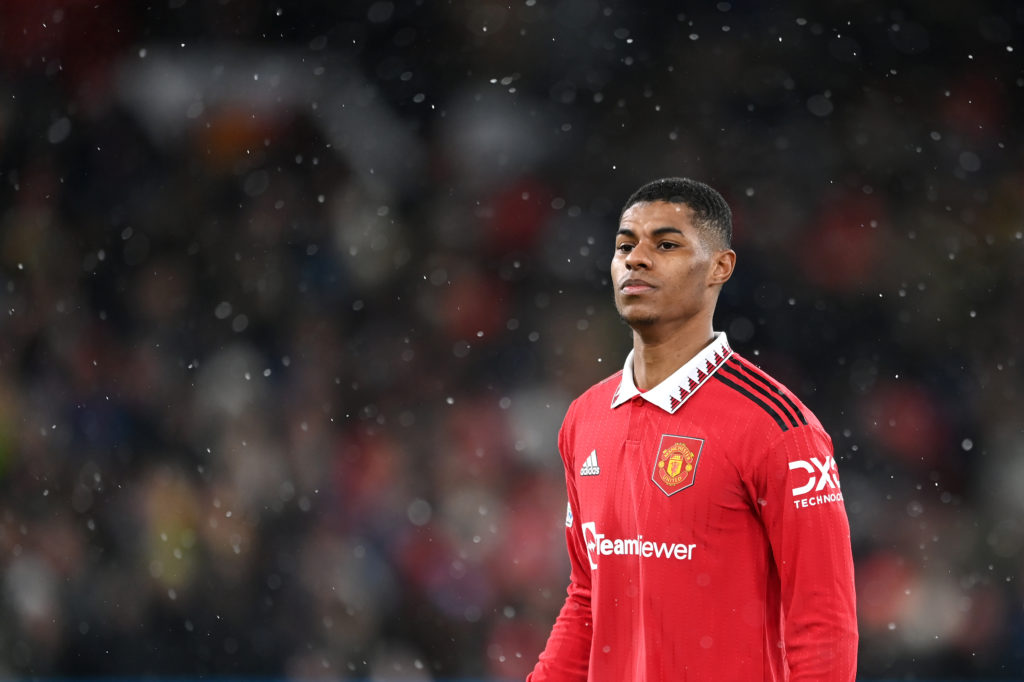 United's 7-0 loss will live-long in the mind for both players and supporters, and for Rashford, the England international knows that big performances in the Premier League will be the perfect remedy to get over the record-breaking loss at Liverpool.
Indeed, the winger scored against Betis on Thursday night and will have another goal in mind against Southampton later today, and with Ten Hag now fueling Rashford's motivation with these latest comments, the 25-year-old could go on yet another tear in the Premier League in the weeks to come.
Related Topics
Have something to tell us about this article?
Let us know