Manchester United have won five of their last 22 games and while their supporters are relatively patient, change is needed. Ole Gunnar Solskjaer is under severe pressure and it may be that a three-man defence could provide a short-term fix.
Continue a solid United defence
One of the positives of United's season thus far has been a relatively solid defence. Of course, there's been humiliating to Crystal Palace and West Ham but it's the Reds' attacking prowess that is in question more than errors at the back.
David de Gea has signed a new contract now and Maguire, Lindelof and Tuanzebe all look solid. A back three made up of them all would allow one of them to step out into midfield more often than they currently do. Tuanzebe and Maguire certainly have the quality to do that.
It suits Tuanzebe, too, who showed his qualities at right-back against Arsenal and would be entirely comfortable playing on the right of a three-man defence.
It's not that the backline necessarily needs to change. Instead, it's that a change at the back could benefit United's attacking qualities.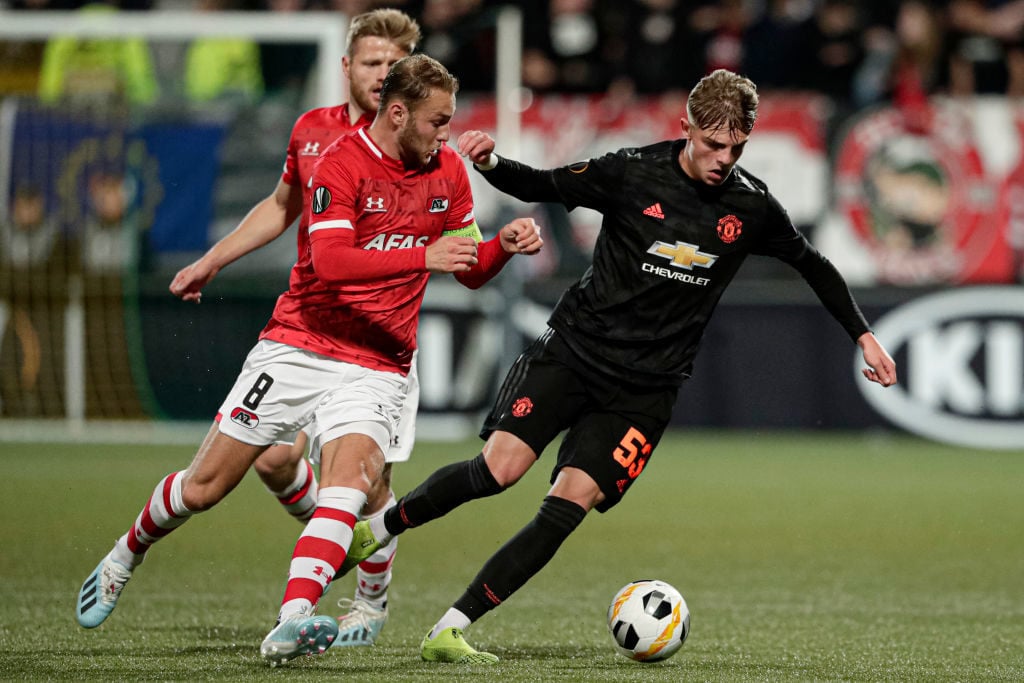 Brandon Williams showed his qualities on the left flank against AZ Alkmaar. He's direct, quick and aggressive in his play. That's three things that United lack all over the pitch.
On the other side, it's also possible that Diogo Dalot could start at right-wing-back. Aaron Wan-Bissaka would have to be shifted back into right-centre-back which could be uncomfortable.
United need some genuine width. Against AZ, Solskjaer started with three natural number 10s behind the striker in Juan Mata, Jesse Lingard and Angel Gomes. None are wide players, even if they start out in such a position.
The United boss can hark on about width, pace and directness but with those kinds of players in such a formation, it's never going to happen. Two attacking wing-backs would give United that kind of width while still allowing the talented forward players to drift in and out behind the strikers.
Free up the midfield
With three central players behind them, United's midfield might find some more creativity. There's been a dearth of it recently. Pogba and McTominay are the undoubted first-choice pairing, but United could bring in Angel Gomes in front of them. With a three-man defence, the youngster's loss of possession, and Pogba's too, would be less worrying.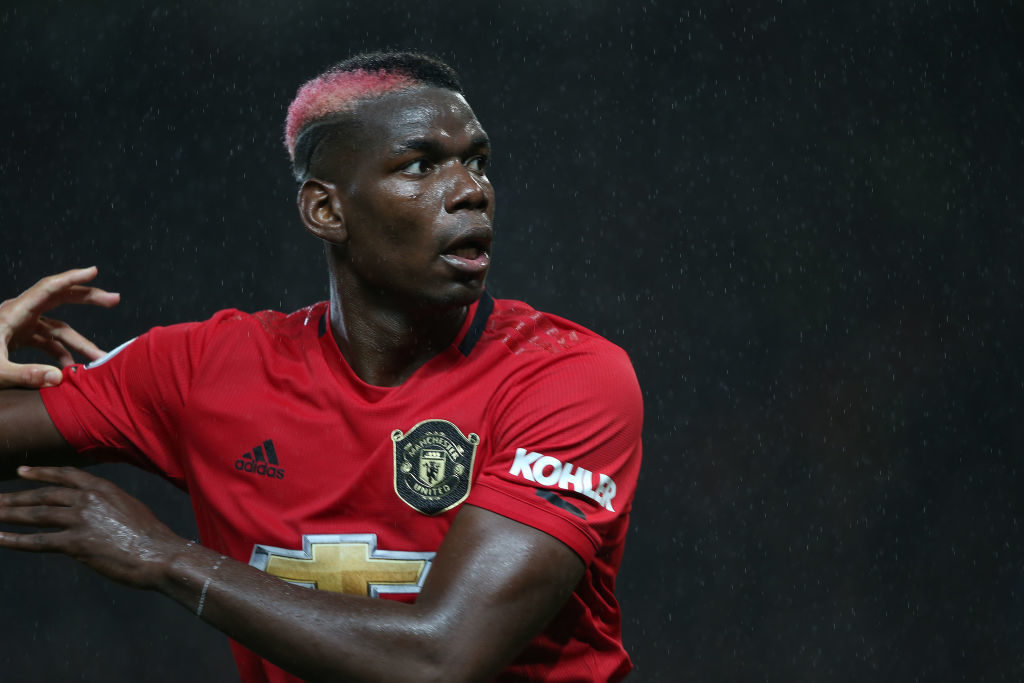 Typically, sides who play three-at-the-back have one central defender who steps out more than those to his right and left. Whether that be Maguire or Tuanzebe or Lindelof, that would give some more incision from the back and stop forcing Pogba to drop deep to spark something.
A new strikeforce
Most importantly, United's strikeforce would be changed. To what extent, it's hard to say. But Rashford, Martial and James love to drift wide before cutting back in. A front two could force them into the penalty area more frequently. So many managers stand by the age-old advice of 'stay between the posts' for strikers.
A two-pronged attack is so rare in the Premier League these days, but it would fit in with the attacking identity that Ole Gunnar Solskjaer has publicly asked for. Not only that, but it would give United the ability to press high with support and alternate which striker is pressing. Rashford is continually seen recovering from long sprints to press the goalkeeper and it affects his overall game.
Against AZ Alkmaar, Diogo Dalot was frequently ready to deliver a cross into the box but met with few options. At other points this season, it's happened to Wan-Bissaka.
United need something to change in their frontline. It's likely something radical is needed even if a personnel change will help when Anthony Martial returns.
James at wing-back?
Even more revolutionary would be playing Dan James at wing-back, on the left or right. The speed of James would allow him to recover defensively, though obviously the timing of his tackling and his other defensive attributes are weak. It would also allow United to counter-attack at magnificent speed.
It just shows how many options there really are for Solskjaer. That's not to say he should try them all. He's got to find a consistent starting XI and a consistent style. What United and his coaching staff are trying to do isn't clear.
Each game is a different story of monotonous football with little success. The only clear trend is disappointment. A three-man defence could change that.
Have something to tell us about this article?
Let us know