Manchester United midfielder Christian Eriksen says he has still not received his Carabao Cup medal.
Christiann Eriksen has revealed he is waiting for his Carabao Cup medal. Speaking to Manchester United's podcast, the Dane explained the situation.
Eriksen missed the final due to injury, although he was at Wembley to celebrate with the players on the pitch.
He is still optimistic he will get the medal, understanding that he is 'supposed to' receive one.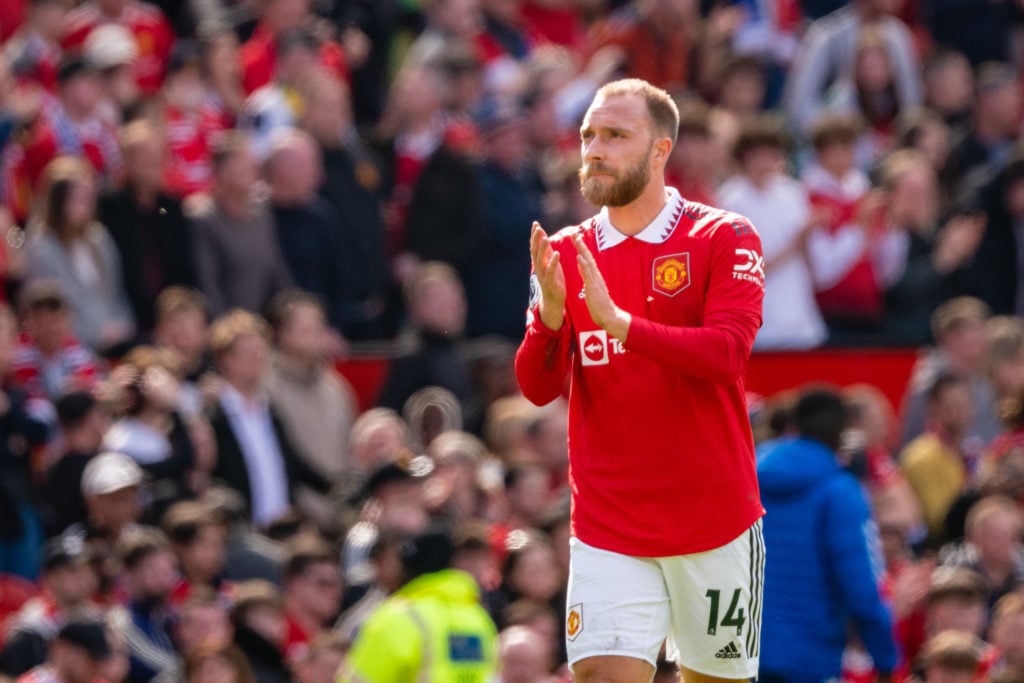 Eriksen does not have the medal yet
Eriksen explained: "I haven't got it yet, no. I'm supposed to get one. I will get a medal at some point. It's different though when you don't play in the final.
"Obviously [those who played] get it [winners medal] on the pitch, celebrate and do their stuff. And there's me limping around in a boot, trying not to do too much. But still you want to be a part of it."
Eriksen deserves the medal
There is no doubt about it, Christian Eriksen deserves the medal for Manchester United's Carabao Cup success.
He started in the semi-final first leg at the City Ground away at Nottingham Forest, hitting the woodwork in the 3-0 win, and also featured in the quarter-final win over Charlton.
Eriksen scored in the fourth round win over Burnley, and also featured in the third round victory over Aston Villa.
So having featured in every round on the way to the final, and scoring, Eriksen's case for a medal is indisputable.
More final chances
Eriksen hopes to get to play in another final later this season. He should feature at Wembley in the FA Cup semi-final against Brighton.
He said he was willing United on while he was out, commenting: "It's also been part of the mindset – the more games they win, the more cups they continue in, the more games and possibilities of playing a final I will have. For me, this is a good time to come back, to be ready for the last push."
Eriksen made his return late against Everton at the weekend, and should be involved in the Europa League later this week. It's great to see him back.
Related Topics
Have something to tell us about this article?
Let us know