Bruno Fernandes is always pushing Manchester United's players to do better, even the club captain.
Harry Maguire had a chance to score against Newcastle and showed just how near he was with a picture on social media, captioned 'close'.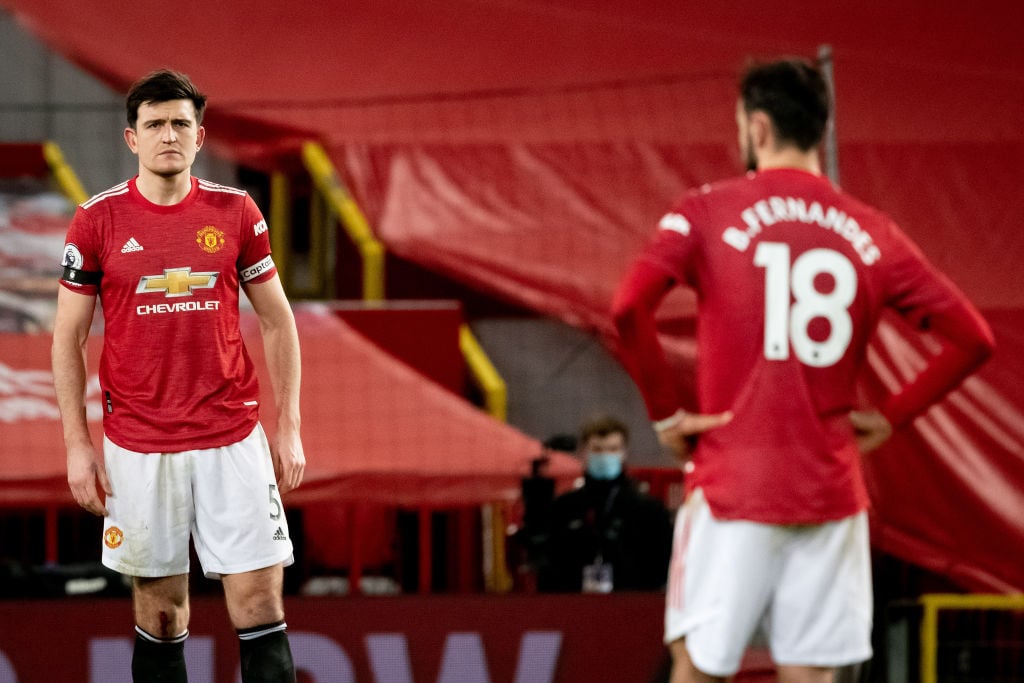 Fernandes had a simple response – telling Maguire he could have scored if he went for a diving header.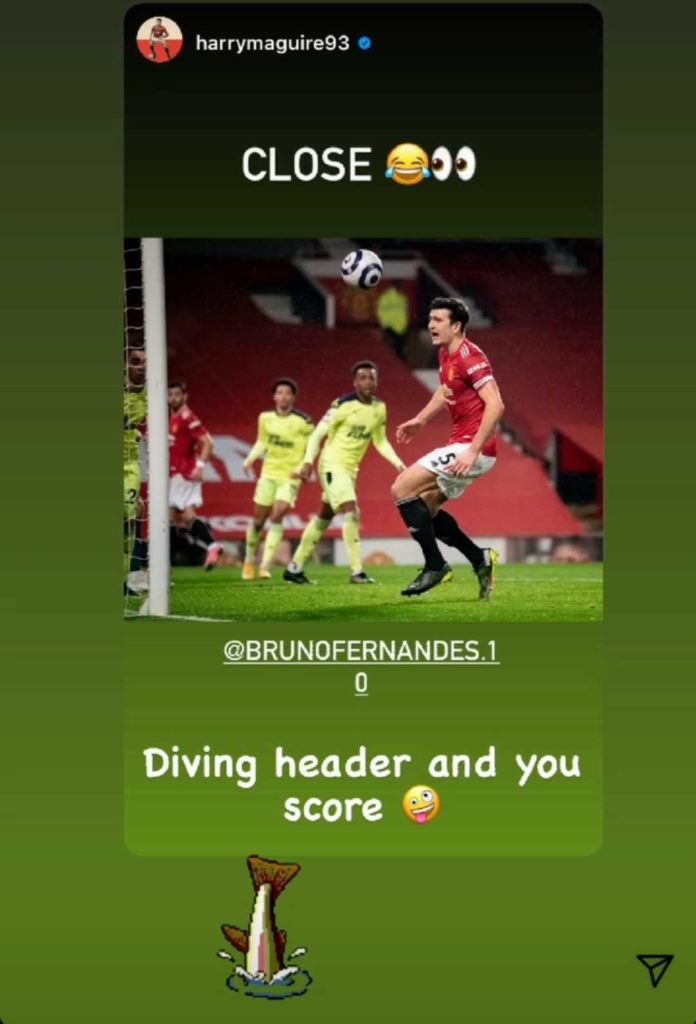 This kind of response is typical of Fernandes' drive to win. There is always something he and his teammates could do to improve, and he is not afraid to tell them.
Fernandes' winning attitude is one of the reasons why United have had such a good year of results since he signed. Along with his relentless goal contributions too.
In total he has 34 goals since joining the club in 59 games. That's the same number as Carlos Tevez in 40 fewer appearances.
It wasn't all bad for Maguire
Maguire does have two goals this season, and it could have been higher, with one he 'scored' against Brighton classified as an own goal, and a perfectly good header ruled out against Sheffield United.
The United skipper did manage to provide an assist, his first of the season, in the 3-1 victory over Newcastle.
Maguire's forward pass to Marcus Rashford found the United forward in space in the final third and his England international teammate did the rest.
A diving header to score a goal is probably too much for Fernandes to ask of Maguire, but it doesn't stop him demanding it anyway.
If Maguire ends up replicating Robin van Persie's famous 2014 World Cup goal for Netherlands against Spain, we know who deserves a share of the credit.
Have something to tell us about this article?
Let us know