Manchester United looked to have beaten Arsenal with a late goal – only to see it ruled out for offside before the Gunners scored twice.
You will not see a tighter offside call all season. Possibly ever. Was it his elbow which was offside? Or a strand of his hair?
Alejandro Garnacho thought he had won it, and will feel anger every time he looks at the replays.
Many fans are sick and tired of seeing offside calls decided by imaginable lines splitting hairs. Could there be another way?
READ: Confirmed Manchester United transfers in, out, loans, releases, youth for 2023/24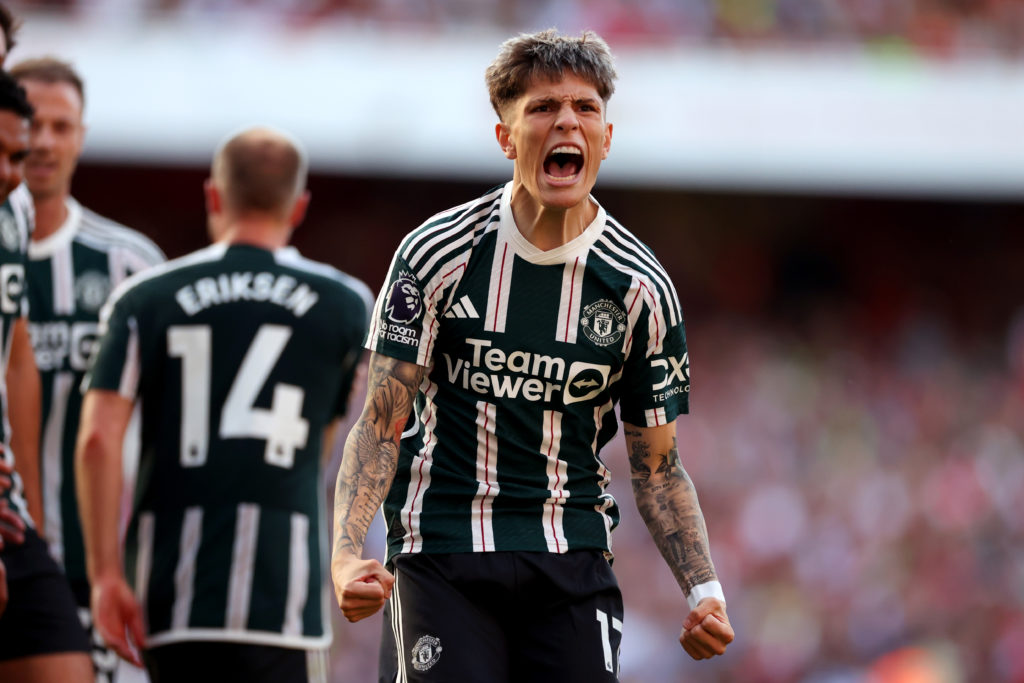 Arsene Wenger new offside plan
Former Arsenal boss Arsene Wenger wants to change the offside rule, and his proposals are under review.
Currently offside can be ruled if any part of the player's body is closer to the opposing goal than the last two opponents, including the goalkeeper, when the pass is played.
Arsene Wenger wants to change the offside laws so that the decision can only be given if the player's whole body is past the second-last opponent.
MORE UNITED STORIES
In other words, there must be daylight between the striker and last defender, and if their bodies cross paths, then the player is onside.
The idea of these proposals is to make offside easier for match officials, and better for supporters.
Under this rule change, Alejandro Garnacho's goal against Arsenal would have been allowed to stand.
Changes under review
FIFA are reviewing Arsene Wenger's proposals and Marca report trials are set to begin in youth competitions in Sweden and the Netherlands.
Wenger's proposals have the backing of FIFA chief Gianni Infantino, who said: "It is in the study phase because we want soccer to be more offensive every day. In 135 years of history, it has only been changed twice.
"Arsene Wenger has presented us with one possibility, which is that there is no offside if the striker is in an offside position, but a part of the body with which you can score a goal is in line with the defense. In this way we would have a much more offensive football."
So eventually, this tweak could be made. There is at least an appetite for it at the top of the game.
But it will be too late for Manchester United and Alejandro Garnacho in this case. Perhaps next time…
Related Topics