Manchester United made five substitutions in 90 minutes to try and power past a spirited Norwich City side.
It still wasn't enough, with the Canaries holding on to a 1-1 draw to force extra-time.
Fortunately United had one last trick available.
A FA Cup rule change announced last week enabled clubs to make a sixth substitution if the game goes to extra-time.
So on came Anthony Martial, fresh off his hat-trick against Sheffield United, playing the final desperate 25 minutes of a game which Ole Gunnar Solskjaer had hoped he would not be needed for.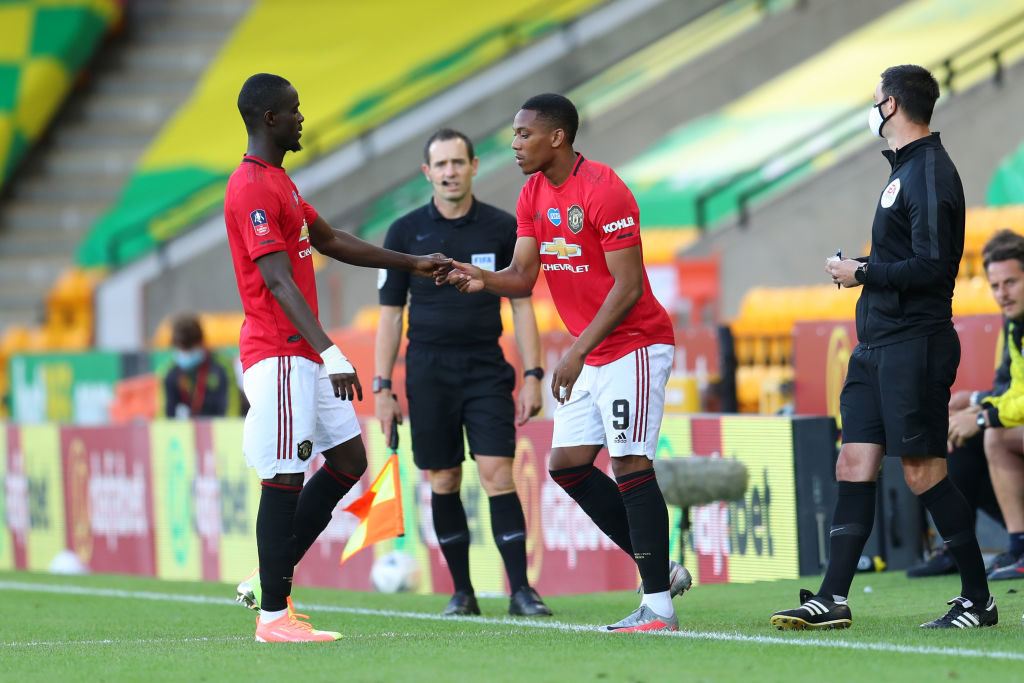 After Timm Klose had been sent off, United overloaded the attack, with Martial replacing centre-back Eric Bailly.
It gave United an array of forward options, adding Martial to Mason Greenwood, Marcus Rashford, Odion Ighalo, Paul Pogba and Bruno Fernandes. It was attack versus defence.
Norwich to their credit held on well, with Tim Krul impressive in goal.
Martial's extra confidence, freshness and desire helped get United over the line.
He wanted it
A happy Martial is a dangerous one, and he is flying right now after his midweek goal glut.
Between coming on in the 95th minute and the final whistle in the 120th, Martial created three goalscoring chances.
This was more than Jesse Lingard and Juan Mata managed combined across the first 63 minutes before they were taken off.
Martial too was credited with the late assist as he helped prod the ball towards Harry Maguire, who scored the winner from close range, much to United's relief.
While Marcus Rashford and Mason Greenwood worked hard, they did not quite have the impact Martial did. They each created two chances in 60 minutes of action, in comparison to the Frenchman's three in 25 minutes.
He even had time to register three shots of his own to try and win the game himself.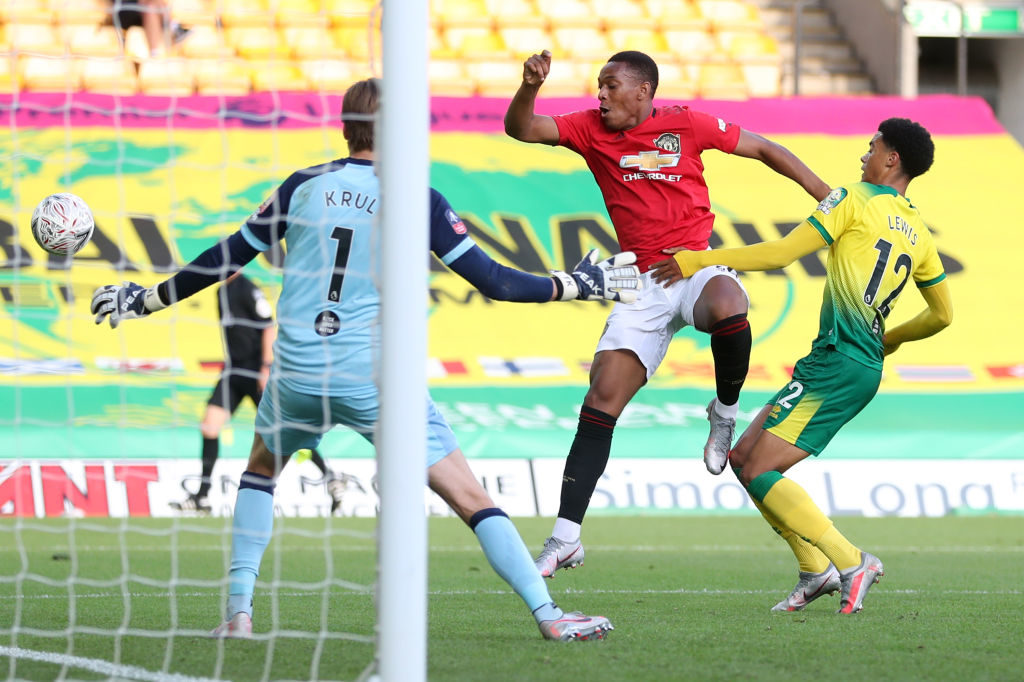 He managed more touches (23) in this 25 minute cameo than he did in 77 minutes (22) in the 1-1 draw against Tottenham.
They were very different circumstances, but this says a lot about just how hard Martial worked in this one to help United get the win.
Martial is a near certain starter against Brighton in midweek, and right now, we can't wait to watch him in action again. When he is full of confidence like this, he is a joy to watch.
Related Topics
Have something to tell us about this article?
Let us know