Erling Haaland missed an opportunity to dump Liverpool out of the Champions League last night.
The United target was in action for Red Bull Salzburg and was looking to add to his tally of eight goals in five matches in the competition so far (of which just three were starts).
Haaland did not get his goal, and missed a couple of opportunities along the way, having one first half effort saved and another went just wide, before Salzburg conceded twice.
The Times reported a fortnight ago that United are planning a January bid for the striker.
The Mirror also reported United's head of scouting Marcel Bout was in Salzburg to watch Haaland in action last night.
Here are three reasons why Haaland's performance last night was good news for United…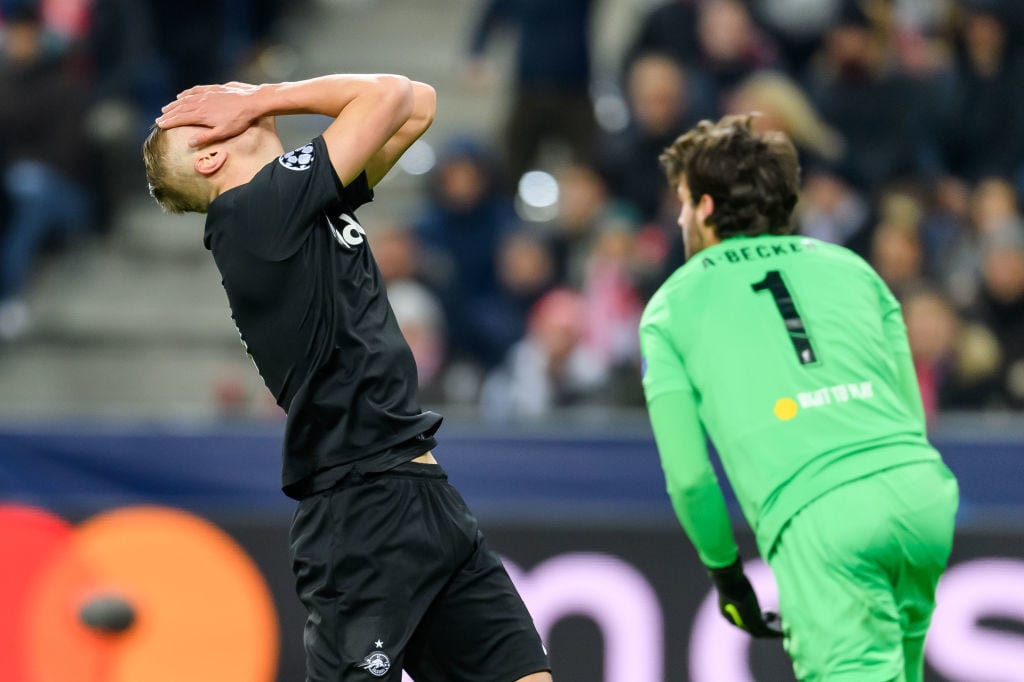 Slows the hype down
Haaland has proved himself already. His goalscoring figures are phenomenal and he has already set Champions League records this season.
If he had scored and knocked Liverpool out, the hype would have gone into overdrive.
MORE UNITED STORIES
United's competition for his signature would likely have increased, and his disappointing game should prevent that.
Providing rumours about a £17 million release clause are inaccurate, this performance also stops Haaland's price tag going too crazy. The Times report he could cost '£60 million plus', which is already very high. This should just stop it getting out of control.
Keeps him motivated
This was the first failure Haaland has seen this season. That can be healthy. It keeps him hungry to improve, and get better.
Having seen how Marcus Rashford has improved under Ole Gunnar Solskjaer, he should be tempted to rejoin his former Molde boss at Old Trafford.
The hype regarding Haaland has been huge, and this should prevent him from getting carried away.
Haaland has scored against Liverpool at Anfield already in the away match, but has failed to win both games. He might fancy the chance at redemption for this by having another crack at the Merseysiders in a United shirt.
Red Bull Salzburg are now out of the Champions League too. The defeat give him less reason to stay, and makes it easier for the club to cash in, in January.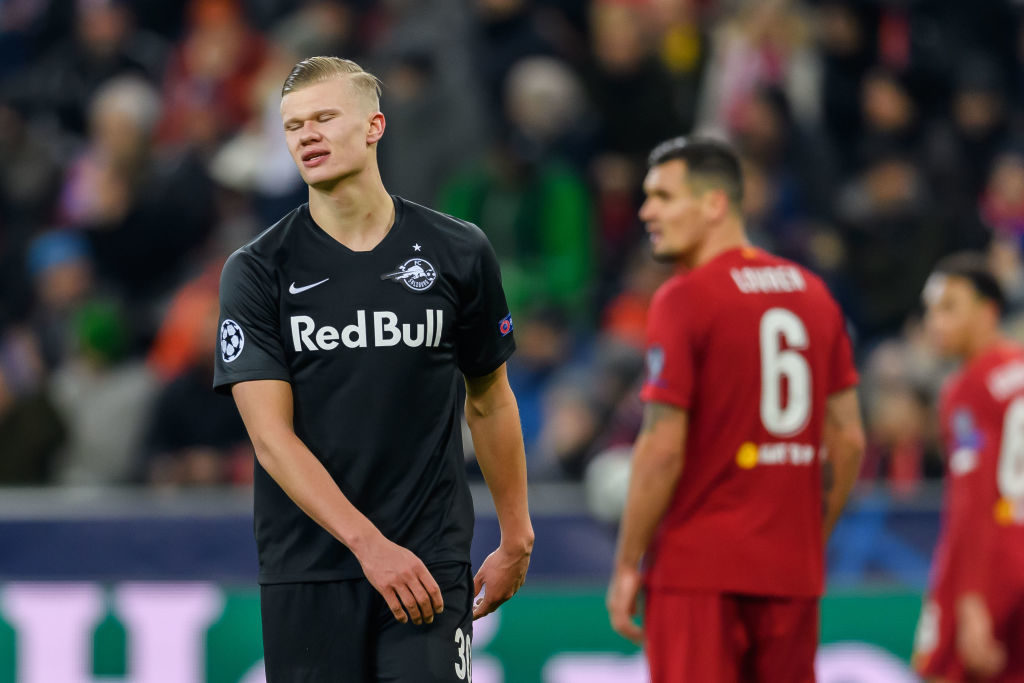 Keeps Liverpool out of our way
It would have been amusing to see Liverpool knocked out of the Champions League in the group stages.
But it might not actually have been very helpful for United if they had gone out.
Defeat would have sent them into the Europa League, and this would have made our job harder to win the trophy.
Losing to them in the quarter or semi-finals over two legs would have been a sickener.
A Champions League spot is the prize for the competition's winner. It's a piece of silverware we really need to win for that reason alone.
Related Topics