Manchester United have held an interview with Erik Ten Hag over the vacant manager's job, The Telegraph report.
The news shows United are making progress in the upcoming manager search as the club finally look to secure a replacement for Ole Gunnar Solskjaer.
Ten Hag still has a job to complete at Ajax between now and the end of the season, so supporters will have to stay patient. But this is harder said than done.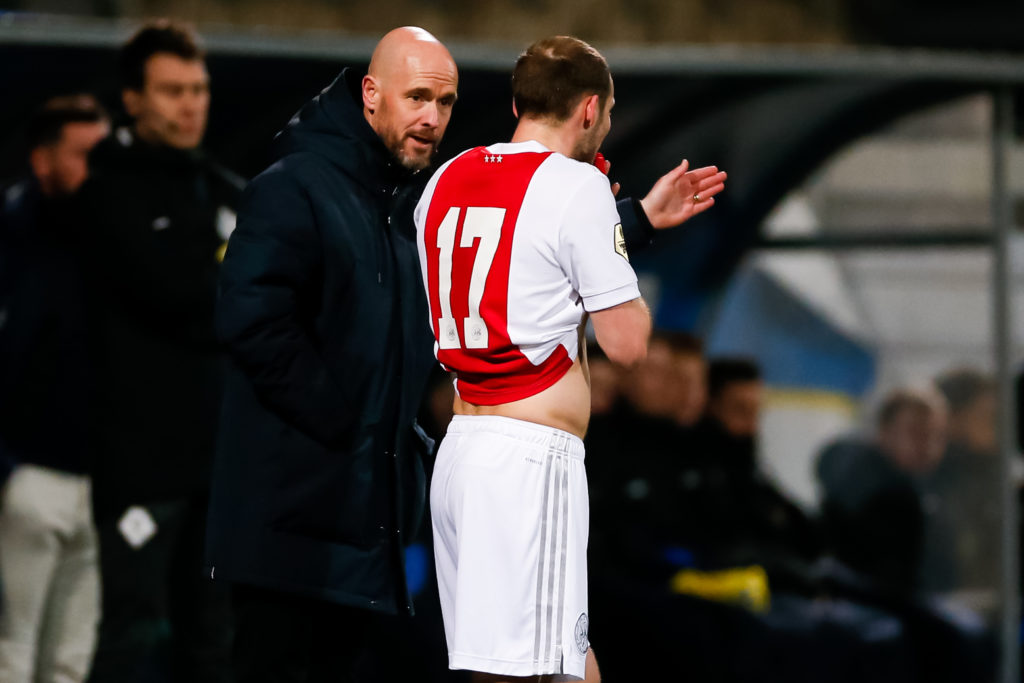 The reports are hugely encouraging, with United making moves to potentially hire the manager many supporters consider to be first choice. These reports have generated plenty of excitement.
Only a club as disorganised as United can potentially mess this one up, so word of warning, lets not get carried away just yet.
Mauricio Pochettino remains a contender, a solid if less exciting one. His PSG side are in a form slump right now, which has hit at the worst possible time for him.
The prospect of hiring Ten Hag is exciting because the Dutchman is seen as a manager who can build long-term for United's future, develop top young players, and play attacking football.
There will need to be patience with him, from the media, from pundits, and from supporters. Given United's lack of trophies over the past five years, that won't be easy, but it is going to be essential if he is to have a chance of steering this sinking ship around.
United are still fighting to secure a top four place for next season, although are currently outsiders. The Ten Hag reports bring a much needed sense of optimism to the fanbase.
Fan reaction
Here is a look at how fans have reacted to the reports Ten Hag has been interviewed by United…
Related Topics
Have something to tell us about this article?
Let us know