It's really, really tough to pick out the positives of Saturday's loss to Crystal Palace.
Dan James' late goal was just about the only reason Manchester United fans had to smile.
Events afterwards undermined it, lets address those first.
James' celebration was naïve. He posed, happy with himself, lapping up the attention, seemingly forgetting the urgency of the situation.
His teammates rushed him back to the centre-circle to try and push for a winner in stoppage time.
Ludicrously it was United who conceded and lost the game 2-1.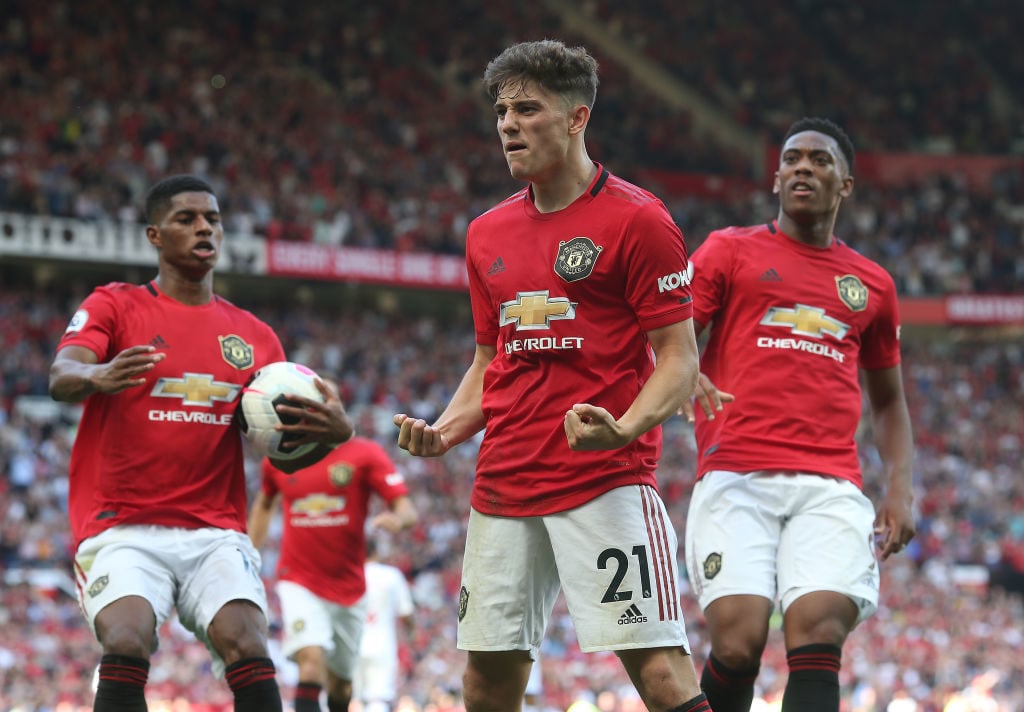 Its silly to get too hung up on James' celebration, he will learn from it and adjust to the mentality of playing for a top club.
What's positive, is the fact he scored in the first place.
He has two goals in three games, and stepped up in a big moment, with his more experienced United teammates unable to find the breakthrough.
Being able to produce at a vital stage of the game, on his first Old Trafford start, is a great sign for the 21-year-old.
It was also notable how he seemed to improve when he was moved out to play on the left wing after Mason Greenwood came on.
He has been thrown in at the deep end and the fact he is making an impact already is significant.
Now if only those around him were capable of doing the same…
Reaction
There were some negative messages from fans about his celebration. As we've said, he will learn from that.
We have chosen instead to look at some of the praise for James after his performance…
Have something to tell us about this article?
Let us know