Few people at the beginning of this season could have envisaged Manchester United and Everton's current predicament.
United, who had genuine title aspirations, are seventh in the Premier League, three points adrift of Spurs in fourth and, barring a small miracle, highly unlikely to finish in the Champions League places. They are also out of every cup competition, making it five years since their last trophy.
Everton, on the other hand, are 17th and flirting with relegation, facing the very real possibility of playing Championship football next season after a catastrophic 3-2 loss to Burnley on Wednesday night.
United and Everton meet this weekend in a curiously odd Premier League fixture that is virtually inconsequential for one team and highly consequential for the other. Coincidentally, the last time these teams played such a fixture was almost 10 years ago to the day. In April 2012, however, the roles were reversed, and it was United's season that unravelled late on at the hands of a defiant and spirited Everton side.
Ahead of Saturday's game at Goodison Park, we remember that disastrous 4-4 draw at Old Trafford, and how United atoning for it is one of the few things they have left to play for this season.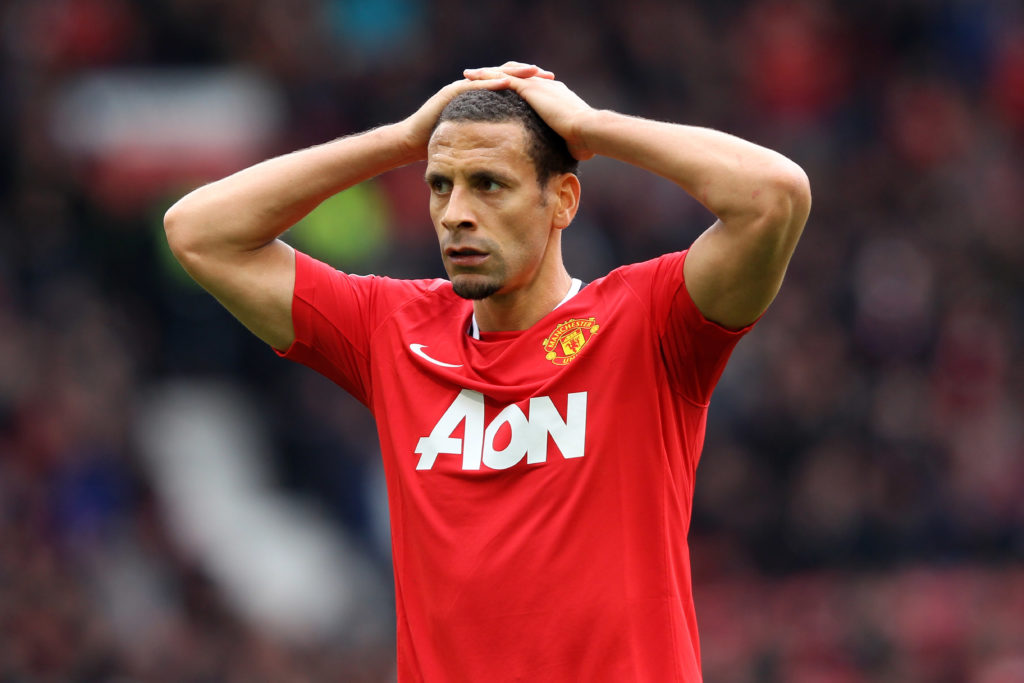 United 4-4 Everton: How the Red Devils lost the 2011/12 title
United knew that the Premier League title was in their own hands heading into the fixture at Old Trafford on 22 April 2012.
After 35 games, United had a three-point lead over rivals Manchester City, knowing that a win in each of their last four games would see them crowned champions.
United could even afford to lose to City by a cricket score at the Etihad in Matchday 36, as wins over Everton, Swansea, and Sunderland would be enough to clinch the title.
Everton, who were managed by David Moyes at the time, were in seventh place, unbeaten in their previous five games and making a late push for Europe. Nevertheless, a Nemanja Vidić-less United were still expecting to run out comfortable winners.
The first inclination United had that Everton weren't about to come to Old Trafford and roll over came in the 33rd minute, when Fantasy Premier League favourite Nikica Jelavić opened the scoring with a looping header over David De Gea.
United responded positively after going a goal behind, jumping out to a 3-1 lead thanks to goals from Wayne Rooney, Danny Welbeck and Nani. Future United man Marouane Fellaini managed to get one back for the visitors with a volley in the 67th minute, before Rooney got his second to put United 4-2 with just over 20 minutes to play.
And then, chaos ensued.
Fellaini made a nuisance of himself once again and popped up to assist Jelavić for a superb volley in the 83rd minute. Two minutes later, Steven Pienaar scored a late equaliser to make it 4-4, blowing the Premier League title race wide open.
It was a devastating blow for United's title ambitions, which Ferguson described at the time as "a throwaway, an absolute giveaway".
United would meet City the following week, with a Vincent Kompany header ultimately proving the difference and putting City ahead in the title race on goal difference. Sergio Aguero would go on to have his moment against QPR on the final day of the season, giving City their maiden Premier League title, and United would be left ruing their late-game capitulation against Everton.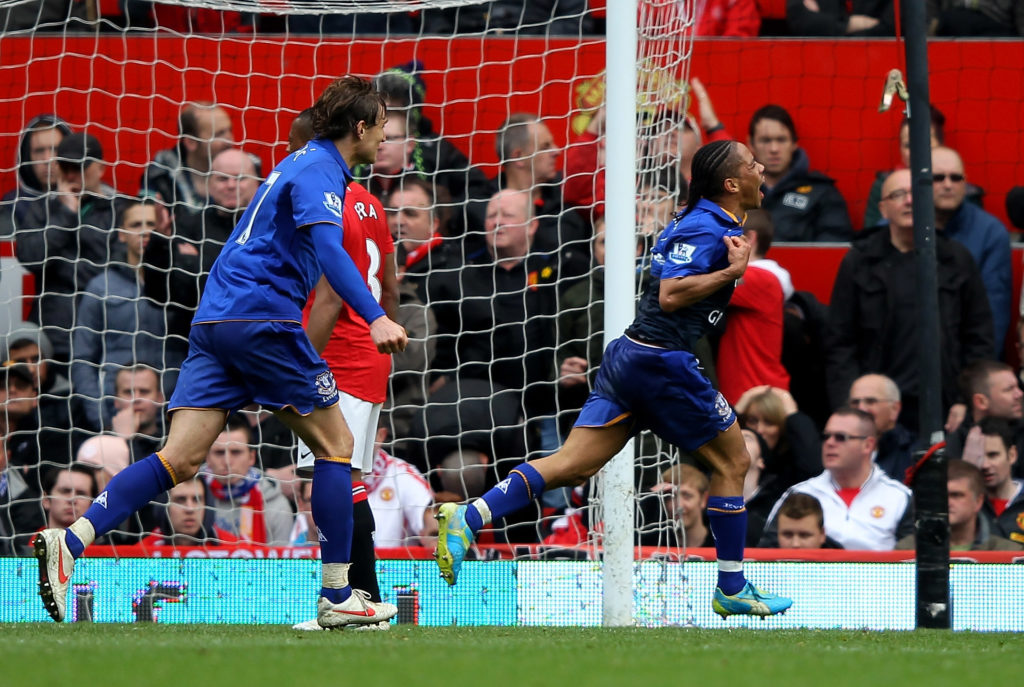 A win against the Toffees this weekend can atone for that painful draw
That result and its ramifications for United's season is still a sore subject among fans (and is arguably one of the performances that convinced United to buy Fellaini in 2013).
However, a decade on from that ill-fated draw, United now have the opportunity to exact a similarly painful result on Everton, and lay waste to whatever fading ambitions they have of staying in the Premier League.
Much like that 4-4 draw dashed Fergie's title hopes that year, a heavy loss to United on Saturday could be a decisive blow on an already fragile Everton squad. A United win would not on its own relegate the Blues, of course, but it would certainly help contribute towards it, and compound their recent misery under Lampard.
Nevertheless, it's indicative of United's disappointing season that small, moral victories like these, and restoring a sense of pride, are all fans have to look forward to at such a late stage in the campaign (barring the excitement at whoever the incoming manager is).
As rivals Manchester City and Liverpool remain in the hunt for Premier League and Champions League honours this season, the Red Devils, in contrast, are left with nothing to play for other than the chance at settling an old score and exacting some petty revenge. It is a stark reminder of how far they have fallen. Success and silverware are nothing more than a mere pipe dream. 
That 4-4 draw against Everton was certainly painful one at the time, but it's nothing compared to the pain fans have had to endure in the 10 years since.
Have something to tell us about this article?
Let us know