Ralf Rangnick's 29-game tenure as interim manager of Manchester United has come to an end much to the relief of all parties.
When Manchester United parted ways with Ole Gunnar Solskjaer in November, the Red Devils were seventh in the table, six points off the Champions League places and 12 points behind league leaders Chelsea.
Michael Carrick undertook a three-game caretaker spell prior to Rangnick's arrival which brought wins against Villarreal and Arsenal, as well as a draw at Stamford Bridge.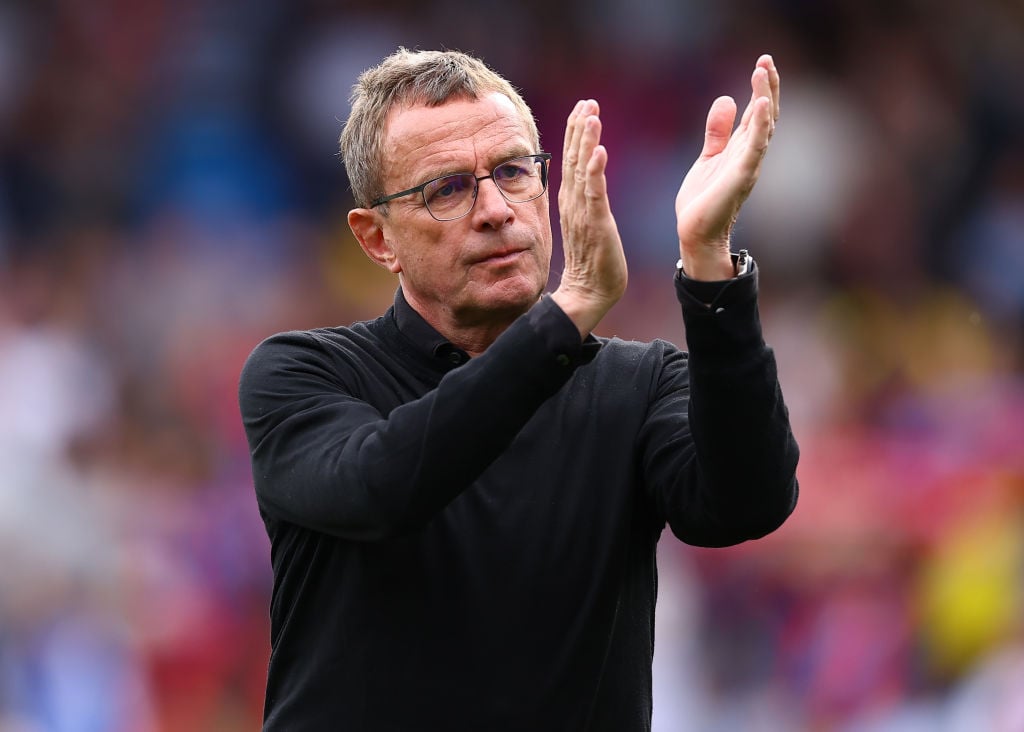 But from 23 Premier League matches under the German, United finished sixth in the table and secured Europa League football thanks to Brighton & Hove Albion beating West Ham United on the final day of the season.
Five things learned from Ralf Rangnick's spell in charge
Alongside amassing our worst points return in Premier League history, Manchester United finished the season with a zero goal difference, 13 points behind fourth-placed Tottenham, and a whopping 35 points behind champions Manchester City.
Let's take a look at five things learned from Ralf Rangnick's spell in charge….
'Gegenpressing' was a non-starter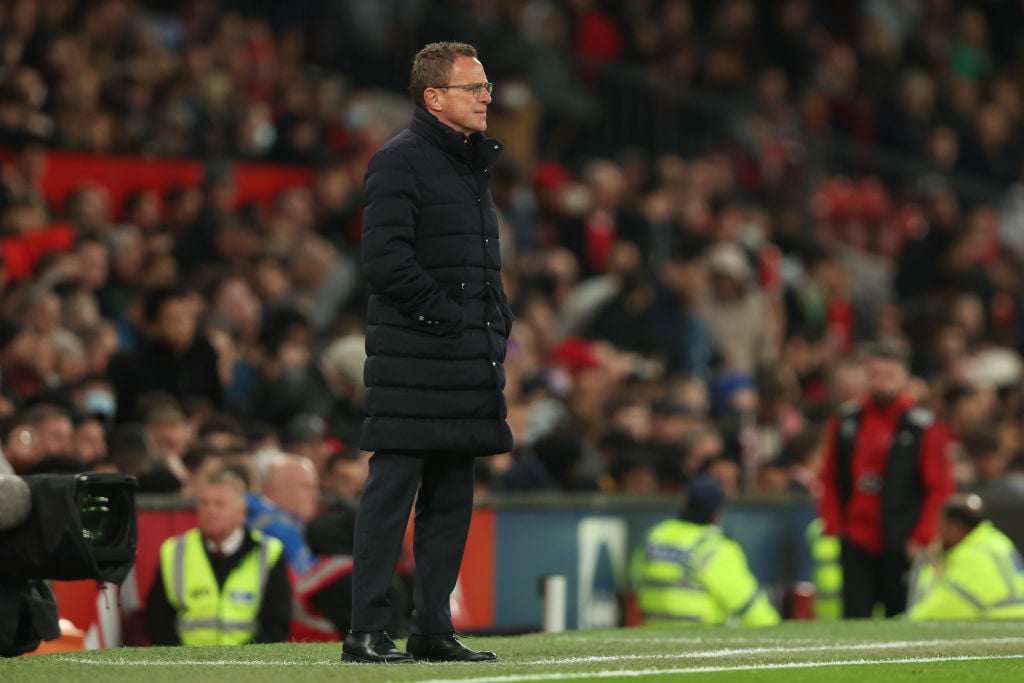 Manchester United's best game under Rangnick probably came in his first match in charge of the Red Devils which was a 1-0 win against Crystal Palace at Old Trafford in December.
Playing under a new manager, the Reds looked energised and willing to buy into the godfather of 'gegenpressing's' high-octane approach.
United ran and swarmed the Eagles like they never have done before, but it didn't take long for that philosophy to fall by the wayside.
The lack of pressing and energy returned, United looked a despondent bunch of individuals once again without an identity.
Rangnick couldn't steady the tide and accepted defeat in adopting his approach that has become a blueprint at the Red Bull group.
Similarities towards the end of Solskjaer's reign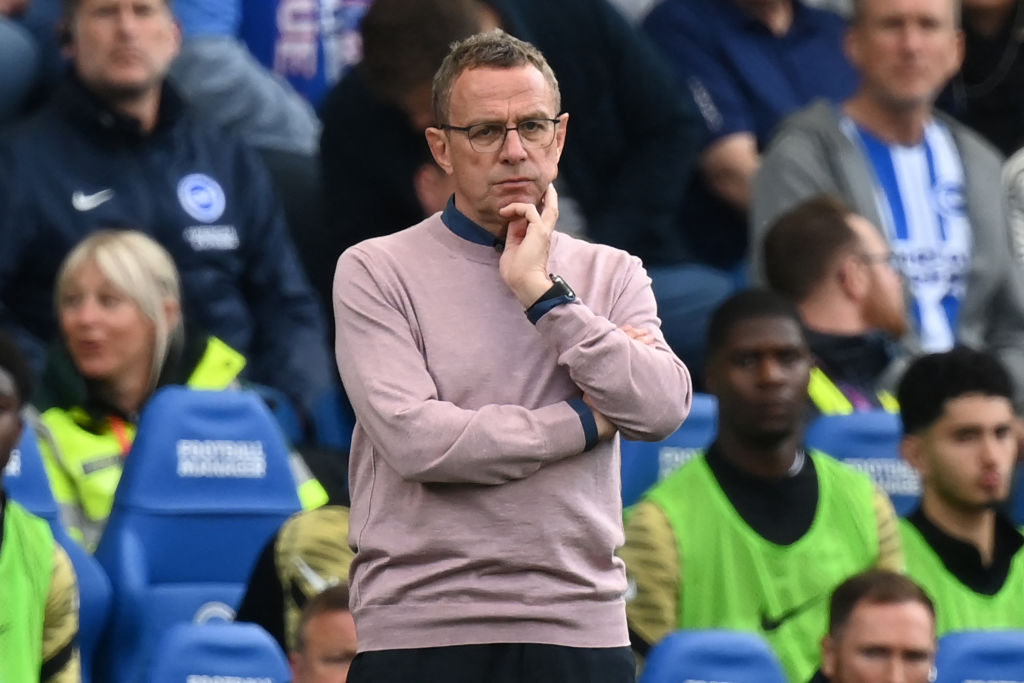 After enduring drubbings at home to fierce rivals Liverpool and Manchester City, time was running out for Solskjaer and the club had no choice to part ways with the Norwegian after the 4-1 battering against Watford.
From Rangnick's first 17 games in charge, United only lost in 90 minutes once, which came at home against Wolves.
But after being pulled apart by Manchester City at the Etihad and being knocked out of the Champions League by Atletico Madrid, things quickly unravelled.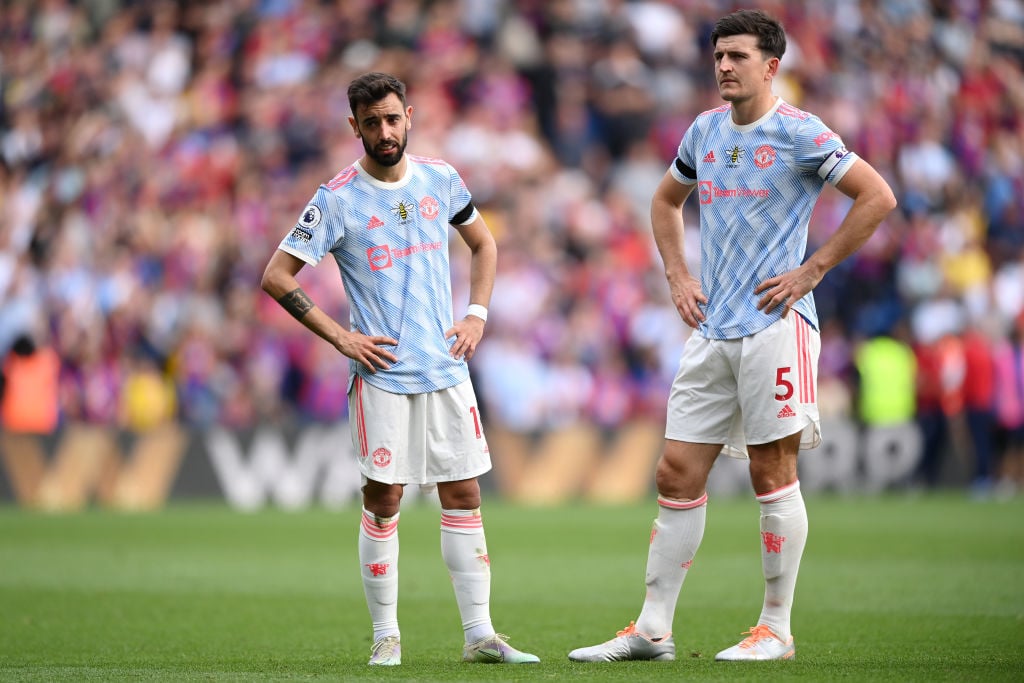 Despite still being within a chance of securing a top-four finish, United finished the campaign with six consecutive away defeats.
The embarrassing 4-0 defeat against Brighton was one of Manchester United's five worst defeats since Sir Alex Ferguson retired.
Rangnick couldn't stop the rot and murmurings of discontent in a dressing room resurfaced. From his 29 matches in charge, the 63-year-old won 11, drew nine and lost nine.
Erik ten Hag has to crack the whip
Erik ten Hag has conducted his press conference as manager of Manchester United and one of the five things learned from that media briefing was that the Dutchman will come to his own conclusions on the current beleaguered crop of players.
Rangnick symbolised a forlorn supply teacher who wasn't given the authority to stamp his imprint on the playing squad during his six-month tenure.
The squad seemingly noticed that lack of control and knew they would get away with murder.
That won't be the case under the former Ajax manager who will hopefully be given the freedom to run the rule on who stays and who departs.
Manchester United have become a mess and Ten Hag has to be allowed to clean up the mess that the fallen giant has become.
Cristiano Ronaldo remains the main man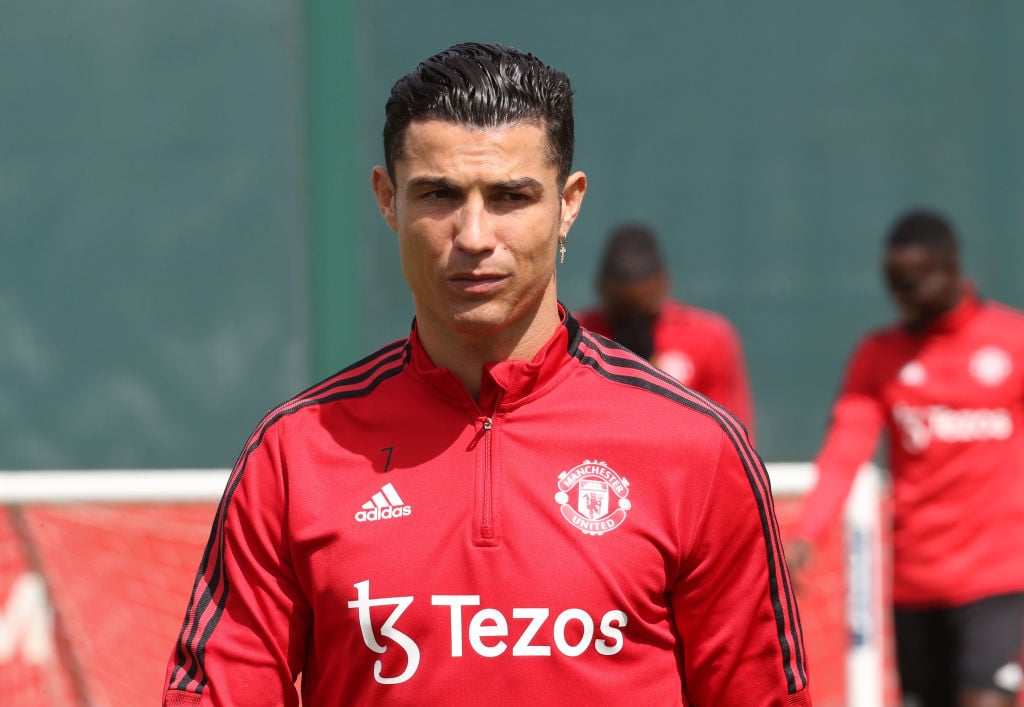 Rangnick and Ronaldo were never going to be a match made in heaven given the German's desire to have a mobile young forward who can press from the front.
But while many of his teammates have floundered, the 37-year-old has been the driving force trying to lead by example and set the standards at a club that is far cry from the one he left 13 years ago.
With 24 goals across all competitions this season, the five-time Ballon d'Or winner was out on his own at the top of United's scoring charts. Bruno Fernandes was United's second top scorer with 10 goals to his name.
Take Ronaldo's goals out of this team and the season would have been embarrassingly worst.
Ten Hag has already given an emphatic response to what he believes the former Juventus man can add to his team.
Rangnick could thrive behind the scenes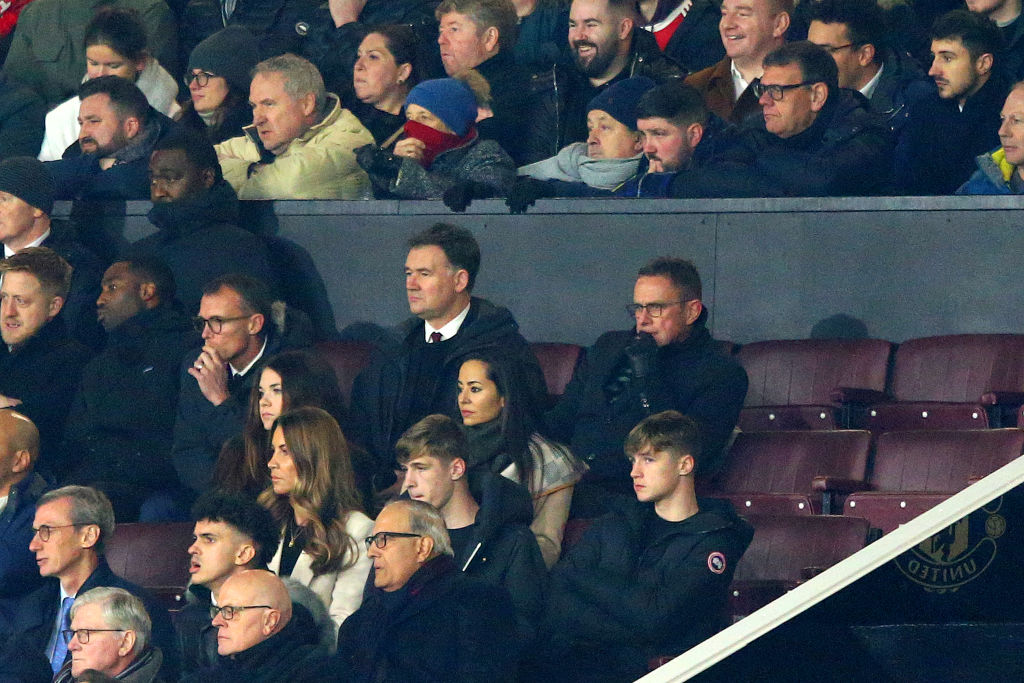 We come to the end of the five things learned from Ralf Rangnick's spell in charge and we want to conclude with some optimism.
The 63-year-old's best work has always been when he's taken a backseat sporting director role instead of being on the touchline.
Taking over Manchester United when the club was in one of its lowest ebbs was always going to be a tall order.
While Ten Hag stressed he will come to his own conclusion on the current crop of United players, Rangnick has the opportunity to prove his worth in an advisory role.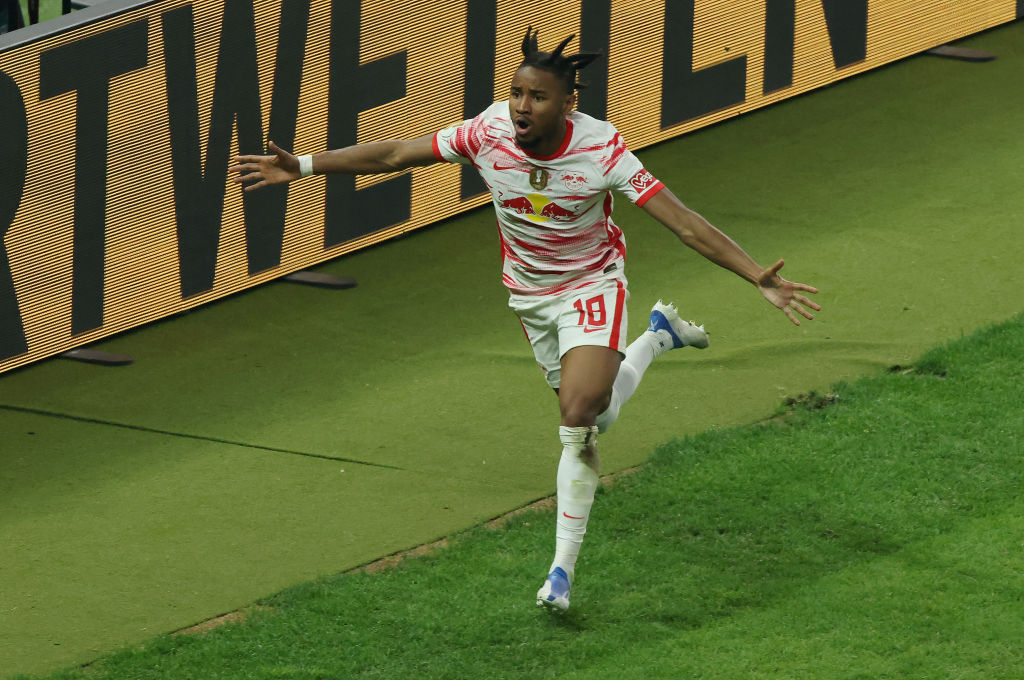 During his time as the sporting director for the Red Bull group, Rangnick spotted young talents like Sadio Mane, Christopher Nkunku and Erling Haaland.
Alongside being the national coach for Austria, the German looks set to take up an advisory role for two years.
If Rangnick can scout some of the best young talents in European football and bring them to the Theatre of Dreams, under a manager who has a proven track record of giving youngsters a chance, then Manchester United could unearth a dream combination that could help propel us back to the top of the footballing mountain.
Have something to tell us about this article?
Let us know