Defensive midfield is arguably Manchester United's biggest priority for the upcoming transfer window.
But with reported target Declan Rice set to cost an over the top £90 million, United have to look elsewhere.
It's unclear at this point which direction United will go. Yves Bissouma is an option, as is Ruben Neves. The club could of course consider some options from outside the Premier League.
One name United should consider is Sporting midfielder Joao Palhinha.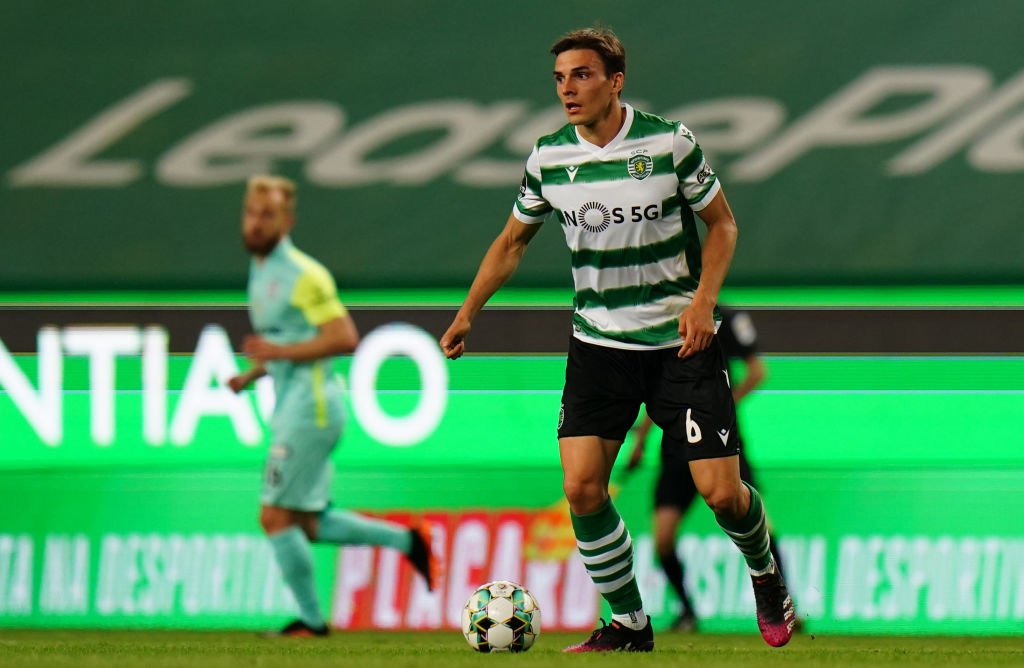 Why would United want him?
Joao Palhinha is coming off the best season of his career after helping Sporting to win the Primeira Liga title.
Palhinha would fill an instant need at United as a defensive midfielder, replacing Nemanja Matic.
He is 25-years-old, the right balance between youth and experience, one year younger than Bruno Fernandes.
This past season FBRef.com cite Palhinha as winning the highest number of tackles (68) in the Portuguese league, while WhoScored.com rate him as the seventh best player in the division based on performances last season.
Palhinha has been capped three times by Portugal and has been named in their squad for Euro 2020, where his reputation could be bolstered.
The biggest plus points…
In favour of a move for Palhinha is his tackling ability. His 3.3 tackles per game last season is significantly higher than Declan Rice's 1.8 per game.
The biggest move for Palhinha is the price. A recent report from Record linked Wolves with a move, speculating he could cost £34.5 million. This is roughly a third of what it would take to land Rice.
A move would be comparable to Leeds' bargain move for Raphinha, who was one of the buys of the season in the Premier League last season. United can do good, sensible deals if the recruitment team step back from chasing the popular or most in-demand names.
Palhinha has also played alongside Bruno Fernandes before, with the pair teammates at Sporting, although their crossover time was brief, sharing the pitch just five times. This was because Palhinha spent two seasons on loan at Braga.
The pair are still in touch, Fernandes sent Palihina a message after he scored his first goal of the season in February, TVI24 reported.
Fernandes' success at United, coupled with Ruben Dias at City, shows the strength of buying from the Portuguese league.
What has been said about him?
A sizeable offer from United could be tempting, but Sporting manager Ruben Amorim does not want to lose Palhinha this summer.
Amorim is reported by O Jogo to have told Sporting's president that Palhinha staying is fundamental to the club's success in next season's Champions League.
Amorim told MaisFutebol earlier this season about the player's improvement: "The credit is due to Palhinha, who grew up this season. I tell Palhinha many times that he is very good without a ball and with a ball. More than technical-tactical, I put in Palhinha's mind that he is a special player."
MaisFutebol reported that Palhinha was voted the best midfielder in Portugal for the month of April.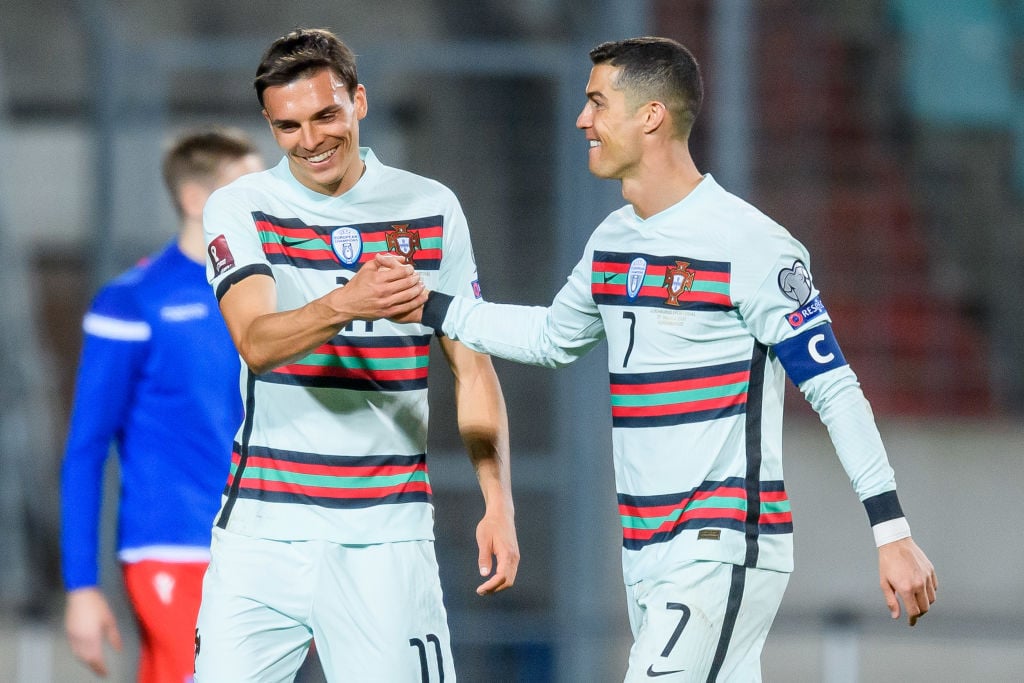 The biggest negative…
One of the positives, about coming from the Portuguese league, is also somewhat of a negative. You do not know how all players will adjust to the Premier League, and not all will have Fernandes' instant impact and smooth transition.
So in comparison to a Rice, Neves, and Bissouma, Palhinha would be more of an unknown quantity, although that should not in itself put United off, it is just to bear in mind.
Palhinha also lacks Champions League experience, although he would gain some if he stays at Sporting this season.
There are also questions as to whether he can sustain his form next season, having only established himself in Sporting's first team last season upon his return from an extended loan at Braga.
If United did take the gamble, this could be an inspired move, but it could also misfire and leave the club wishing they chosen a player with experience of English football.
Have something to tell us about this article?
Let us know