Manchester United's academy season is at an end and the club's young players have been reflecting on a strong campaign. United's under-18s finished second in the league, winning more matches than any other team.
One player who played a key role in that was defender Logan Pye, signed as part of a double deal in 2020 along with striker Joe Hugill.
Pye, a left-back, is an England youth international who saw his season cut short by injury.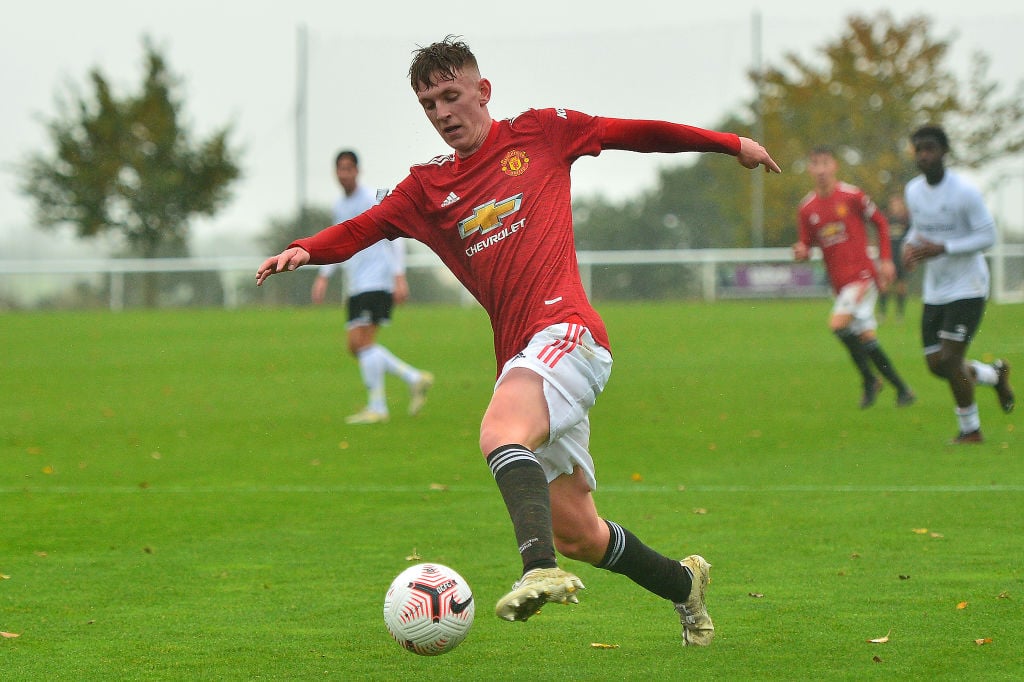 The 17-year-old played 10 league games for United's under-18 side, but the final one of these came at the end of January.
Pye says despite his misfortune in the second half of the campaign, he is 'very happy' with how his first year in Manchester has gone.
The coaching staff showed their trust in Pye earlier in the season, when at just 16, he was selected to start a under-21 EFL Trophy game against Rochdale, in which United kept a clean sheet and won on penalties.
His ceiling this season was capped by his injury, and he also had it tough due to the arrival of Real Madrid talent Alvaro Fernandez, who plays in the same position at left-back.
MORE UNITED STORIES
Fernandez went up to the under-23s, catching the eye by providing five assists. Nonetheless, Pye is a good prospect in his own right, and the competition between the two will be good for them both, and for United.
Next season Pye will initially continue with the under-18s, but don't be surprised to see him in the under-23 squad too as the campaign goes on.
Watch Hugill's goals
Pye's fellow former Sunderland teammate Joe Hugill chose action rather than words to do the talking as he reflected on a campaign. He posted a video of his goals on his Instagram account.
Hugill ended the season on 16 goals in total, six for the under-18s and 10 for the under-23s. An injury late in the campaign also curtailed his contribution.
At just 17, Hugill has made tremendous progress this season, to establish himself as a regular for the under-23 side.
He is being pushed by Charlie McNeill, who netted 25 goals for the under-18s, and between them, United's strike prospects look very strong.
Related Topics