Manchester United u18s prospect Jaydan Kamason scored his first goal today against Everton and it was a beauty.
The u18s were playing the final game of their season, the perfect time for the 16-year-old to grab his first goal.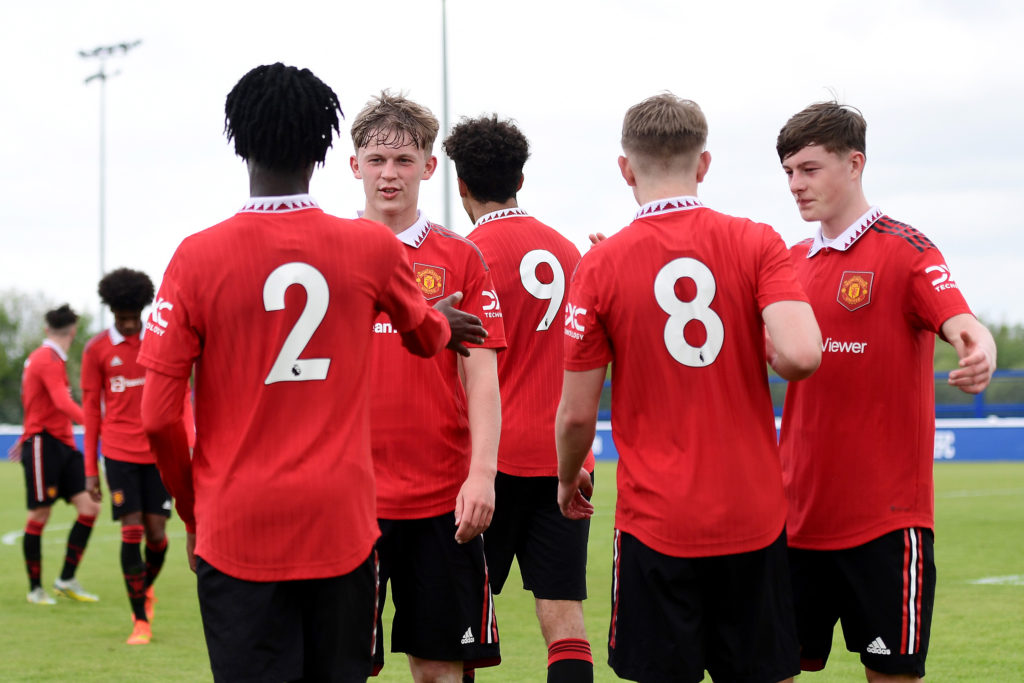 The full-back was there to meet Ethan Williams' looping cross at the back post with a sweet strike. The goal put United 2 ahead before the break, adding to Ethan Wheatley's earlier goal.
The goal means the England u16 international now has two assists and a goal in 10 u18 appearances.
Who is Jaydan Kamason?
Kamason is a 16-year-old right back who has played for United all his career, working his way through the youth teams.
The young defender has made two appearances for England u18s. He is an impressive player both on the attack and in defence.
At just 16, he has a long way to go before he could be considered for the first team. But next season he should kick on and become a regular for the u18s.
Manchester United beat Everton 2-1
In the u18 Premier League, third took on fourth with both sides looking to end the season with a win.
United were quick out of the blocks scoring in the seventh minute through Wheatley's header. A delightfully placed cross from Adam Berry was inch perfect making a goal inevitable.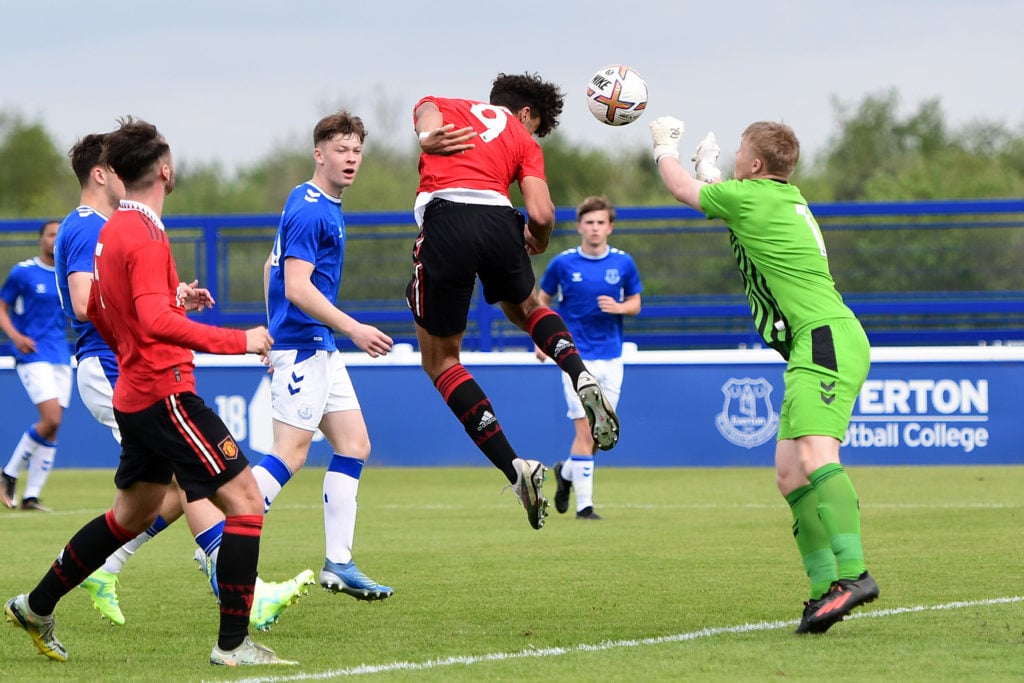 The lead was doubled late in the first half with Kamason finishing Williams' brilliant cross.
Everton pulled one back early in the second half through Cody Ebere. They then equalised in the 96th minute as Ebere scored his second.
In summary of the season third place is a promising finish, with a hope of challenging City next season.
Have something to tell us about this article?
Let us know