Harvey Neville appears to have left Manchester United to sign with David Beckham's Inter Miami.
His dad Phil Neville is currently the manager at Inter Miami.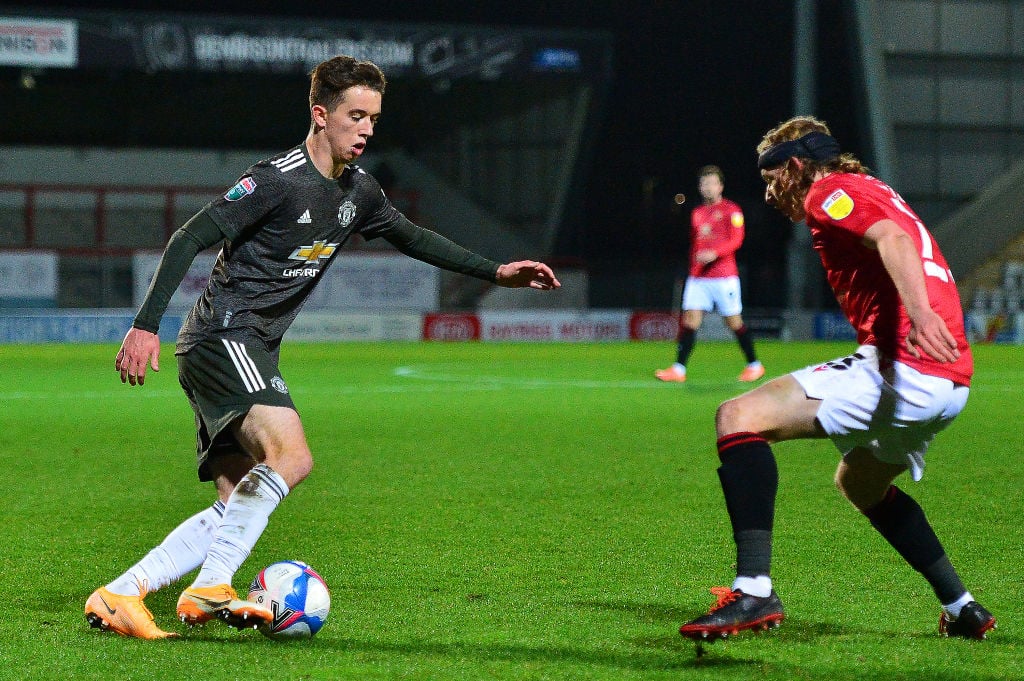 Harvey was spotted training with the side last month and it was unclear if he was simply visiting his dad, or if it was with a view to a move.
Now Neville Jr appears to have provided the answer. He has updated his Instagram profile to read 'Footballer for Inter Miami', before posting to signal he is getting started at the club.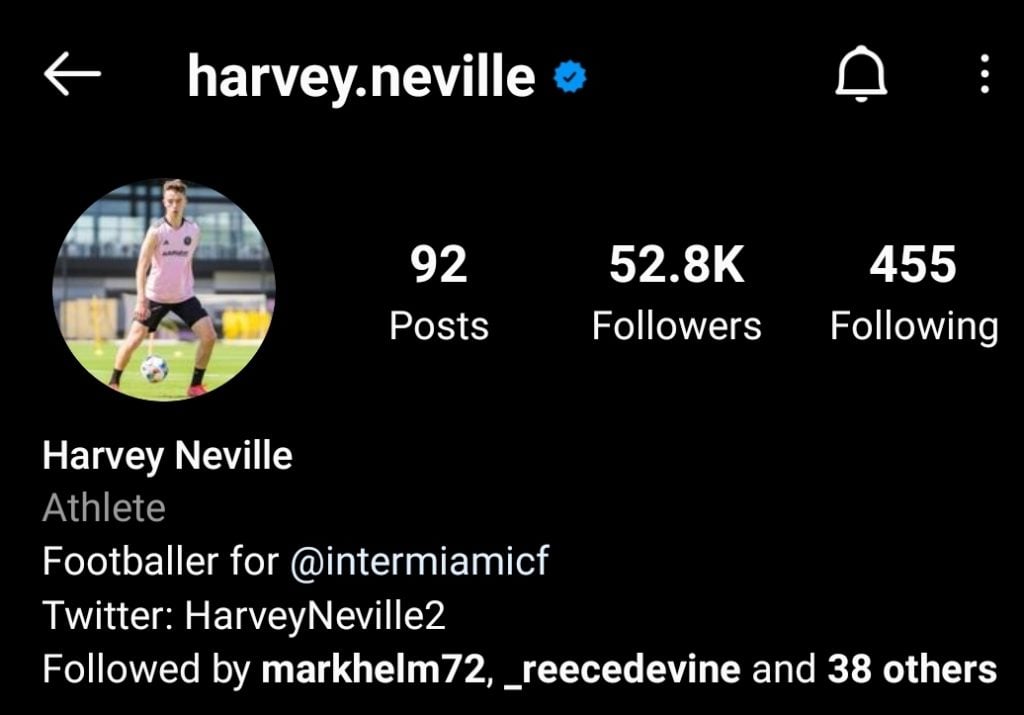 Fresh start
Neville plays at right-back, the same position as his uncle Gary did.
Last summer he signed a professional deal at United, but it was only for one year.
This past season he has played for the under-23s, and he had some good games, demonstrating a crossing ability like Gary Neville once showed, scoring one goal and providing two assists this season.
He had been missing from the under-23s for the past few weeks, with his last game coming in mid-March.
Ultimately the 18-year-old appears to have made a pragmatic decision, to join a club where he may stand a better chance of first team football.
United's options at right-back are healthy, with Aaron Wan-Bissaka first choice, then Diogo Dalot, Brandon Williams and Ethan Laird in a group behind him.
Neville is the second right-back to depart, with Iestyn Hughes leaving for Leicester City.
Marc Jurado is expected to step up for the under-18s next season, while Charlie McCann has recently been filling in at the position and has done well.
Have something to tell us about this article?
Let us know